The Blow is an air purifier with an air heater function. Two cylindrical fans are arranged vertically inside, absorbing air from the back and expelling it in front. An instant heating module is located at behind of the front grille to adjust the temperature before expelling purified air. Thanks to the optimized design to the internal structure, it has small size in spite of its strong performance.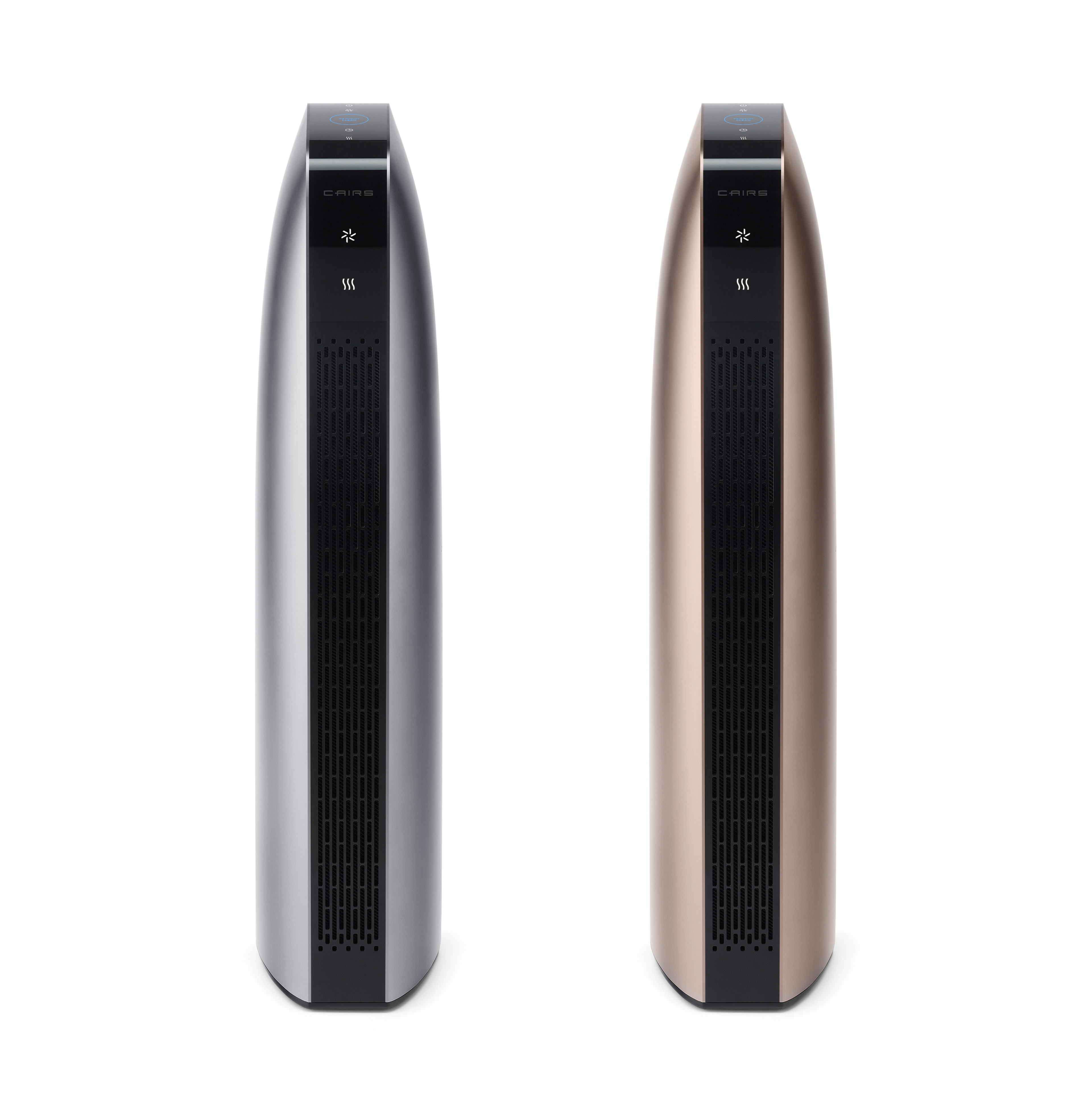 The parting lines where black and silver meet are perpendicular when seen from the front, and the form is divided into 3 parts in the optimum proportion to make it look slimmer. Silver envelops black on both sides, while black alone is emphasized so it appears to be slimmer. The convex form's metallic silver painting reflects its surroundings, adding to the sense of slenderness.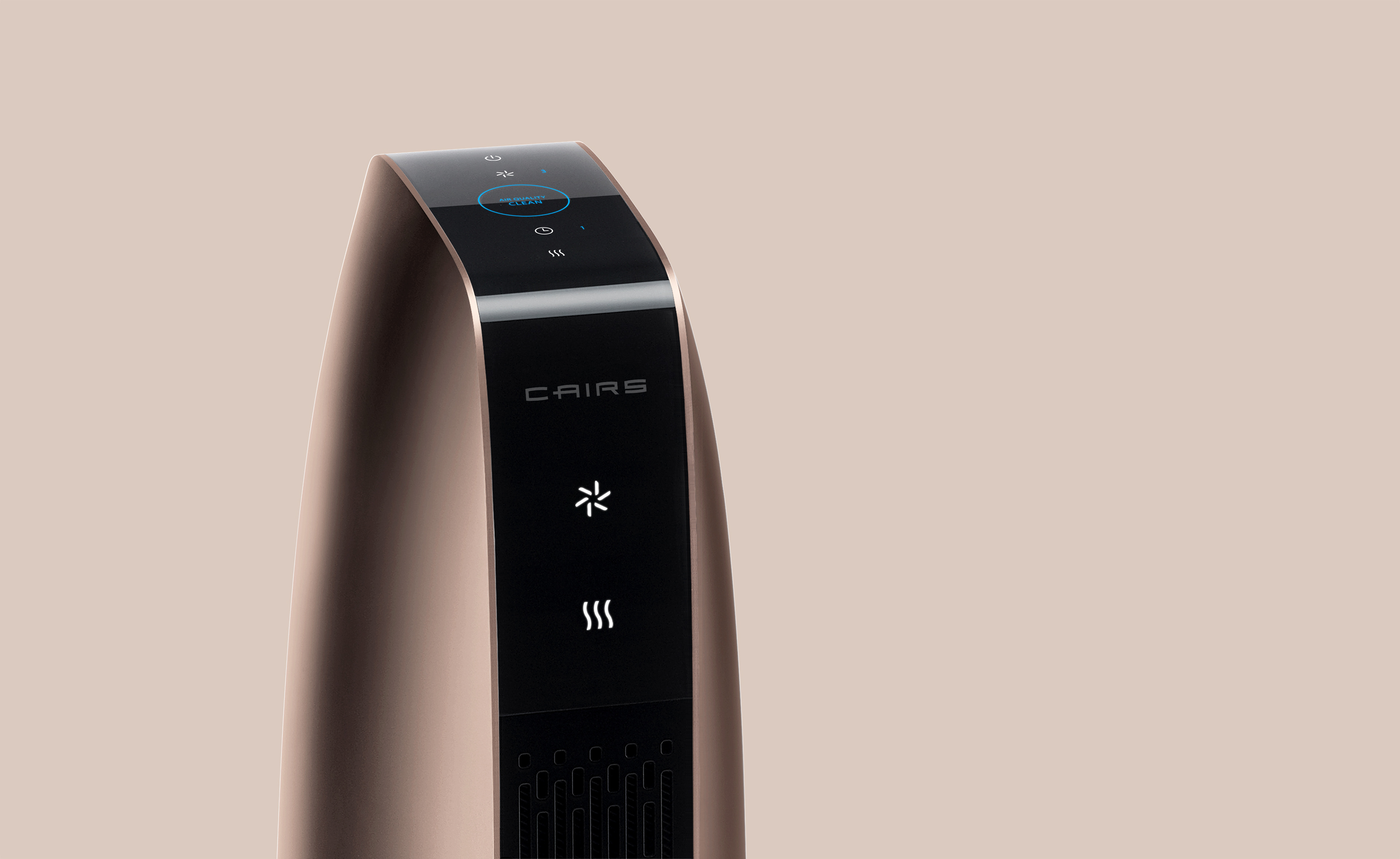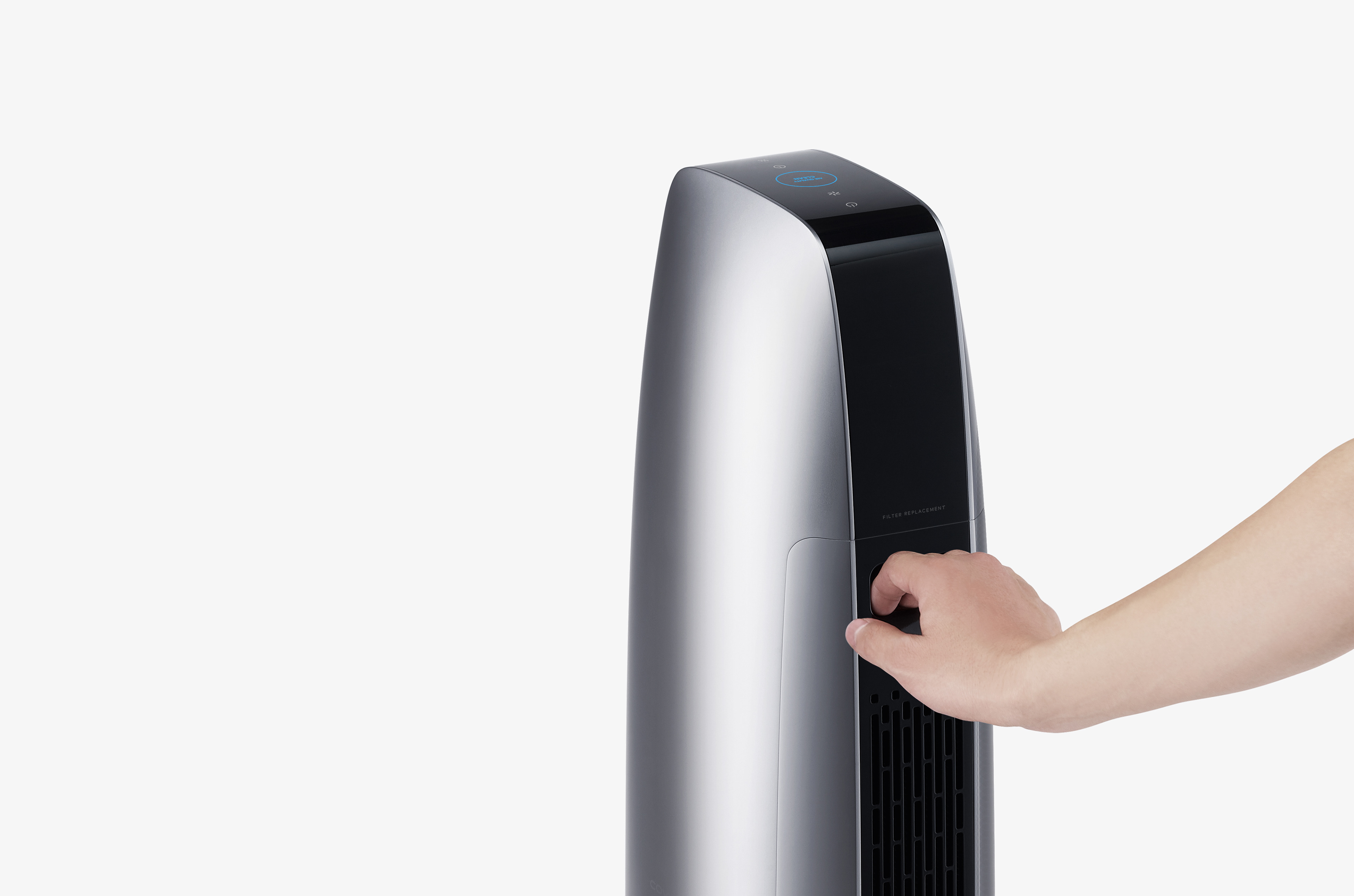 It can be used in 2 ways, just an air purifier or energy-saving air heater.
The instant heating module can be turned on or off for simple air purification or for adding heating.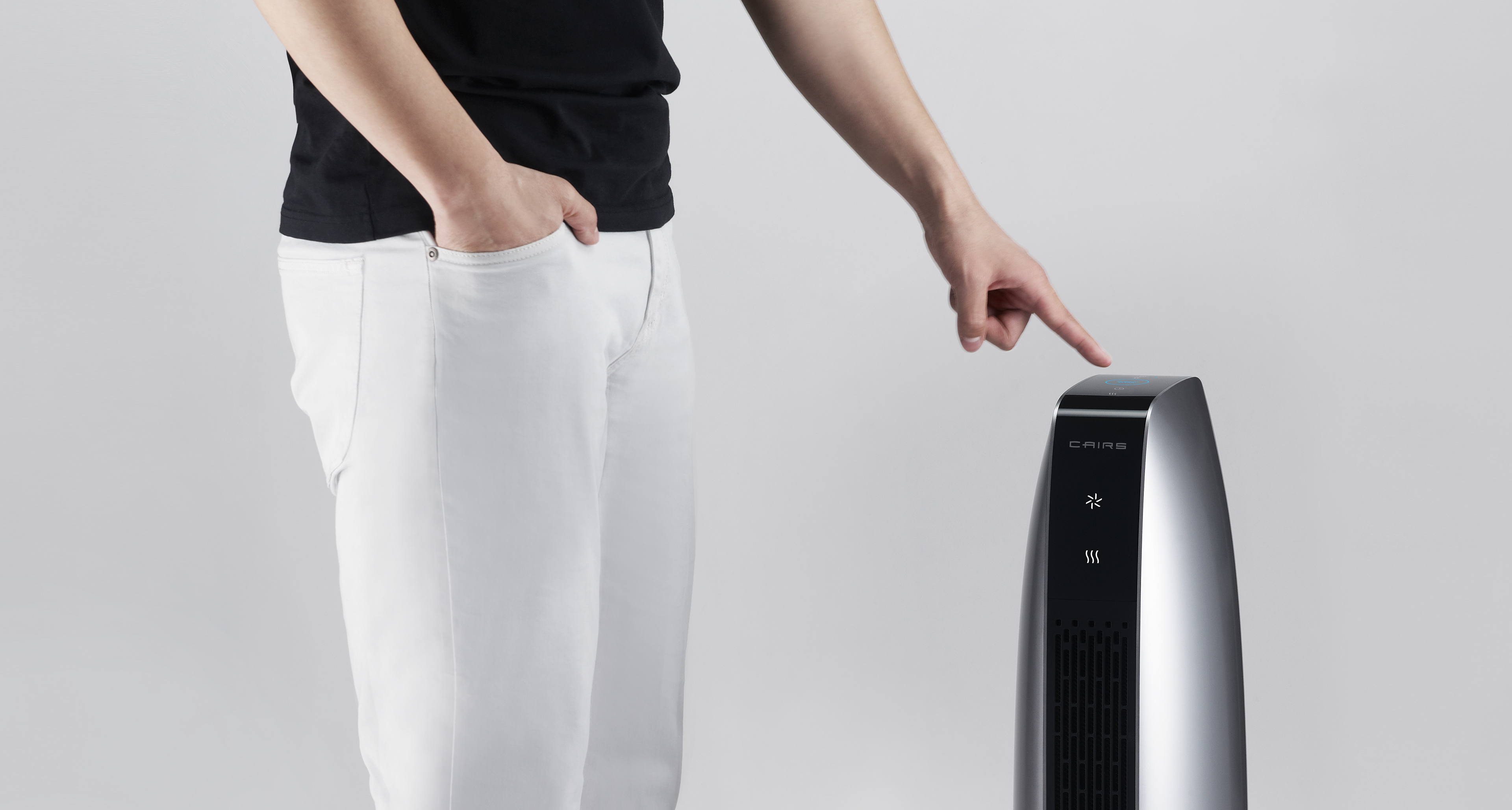 The control panel has ideal height(800mm) to operate easily when the user is standing. And functions can be controlled easily on the top. For better usability, the operating status of the air cleaning and heating functions is displayed with simple icons on the front side. A particle sensor in the back grille measures air quality and the quality is then displayed by colored circular lighting on the top. When air is pure and clean, the message 'CLEAN' appears within a blue circle on the top.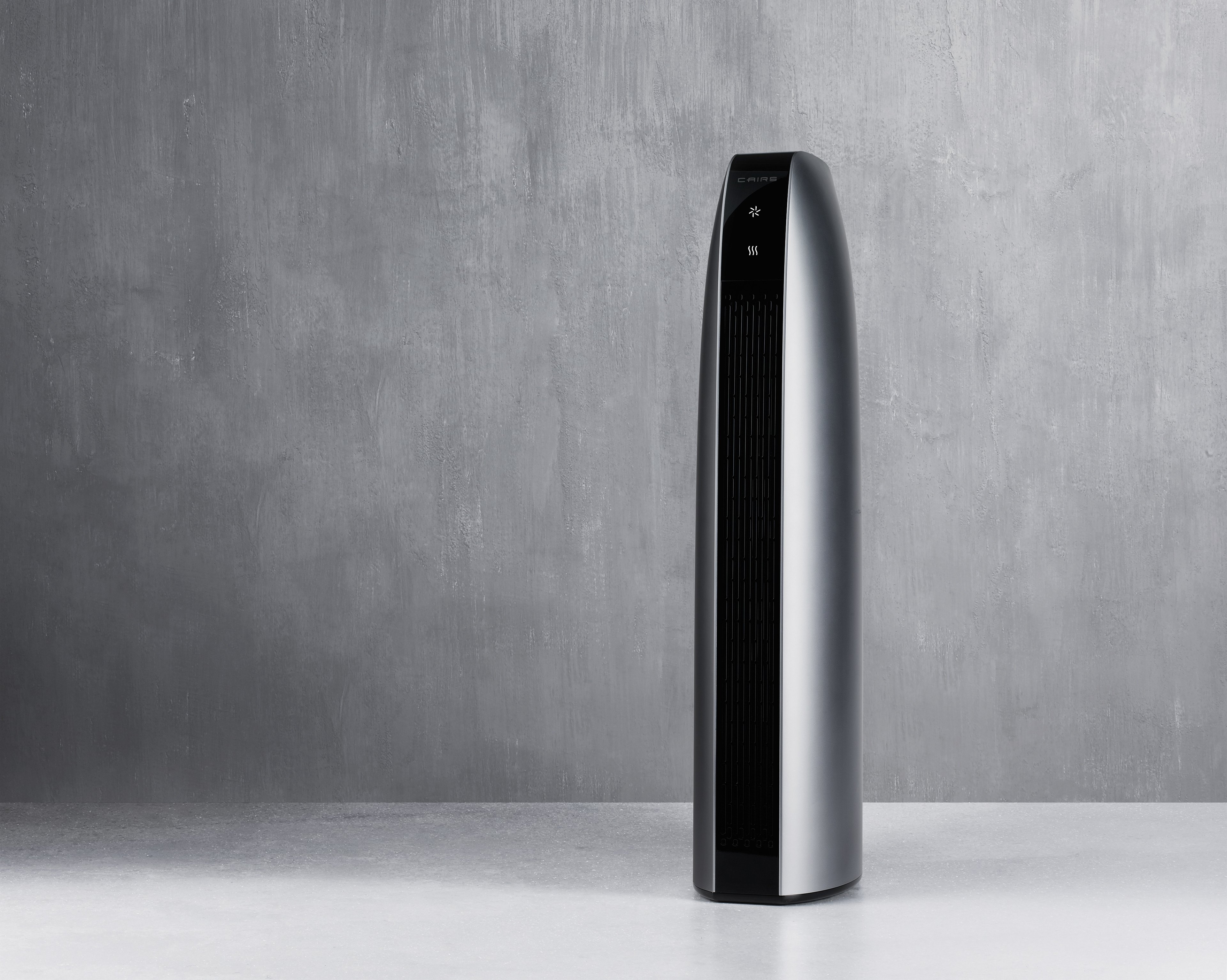 Smooth Surface Perfect for Internal Components
Much effort was taken to design a sleek surface fit for internal components. When viewed from the top, it has a slim rectangular form, and moving toward the bottom it begins to swell. This unique design looks smaller from the user's eye height. And thanks to the convex shape toward the bottom, it has fit space for internal components. To reduce bulkiness, interior dead space was minimized so that the fans, filters, and other modules and parts fight together tightly. The width is just 180 mm, even with two functions, it takes up very little space.