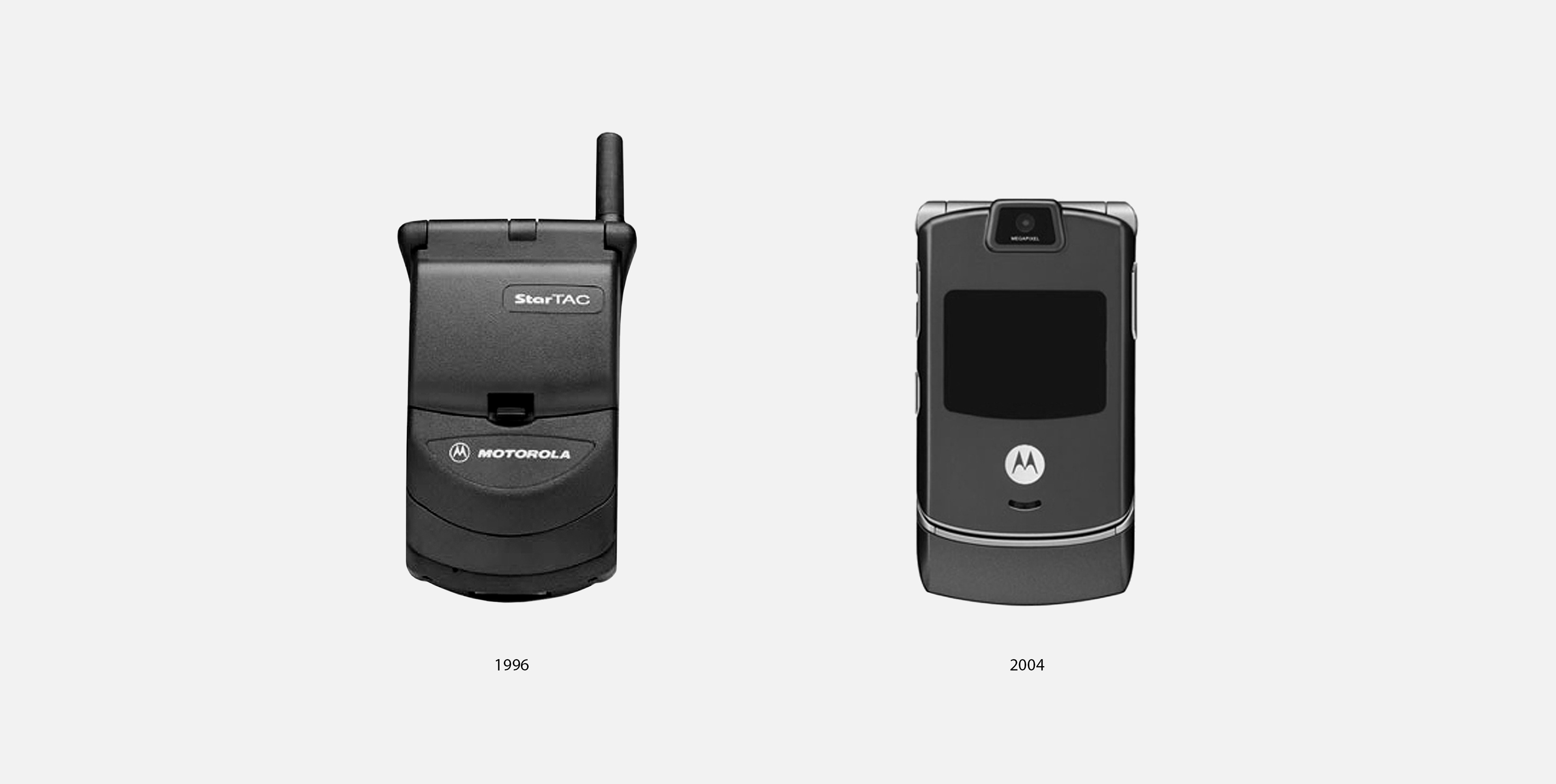 Keep the Brand's Successful Identity, Melt It into the Future
Because of its striking appearance, Motorola StarTAC and RAZR were stamped on the people's memory as an exclusively chic phone, and became the most best-selling phone in the world. But, Motorola didn't keep the successful icons, and the glory of the past is gone. Maybe, the most important thing to revive Motorola is to keep the brand's successful identity, and melt it into the future.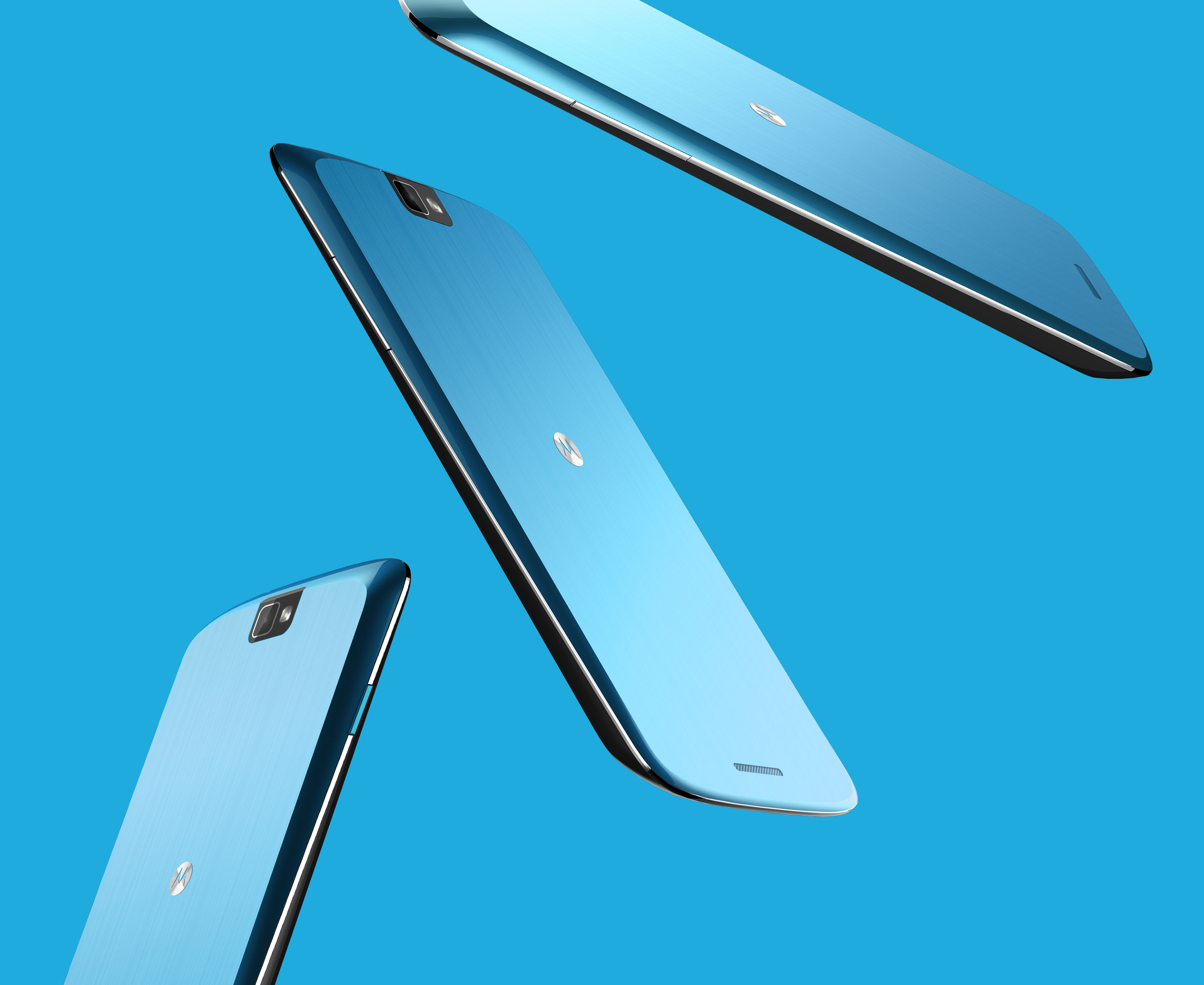 The sleek lines used at overall design elements to emphasize its dynamic performance. The body has been simplified by minimizing its parting lines, and the shiny chromium rim adds a sharp visual effect on it.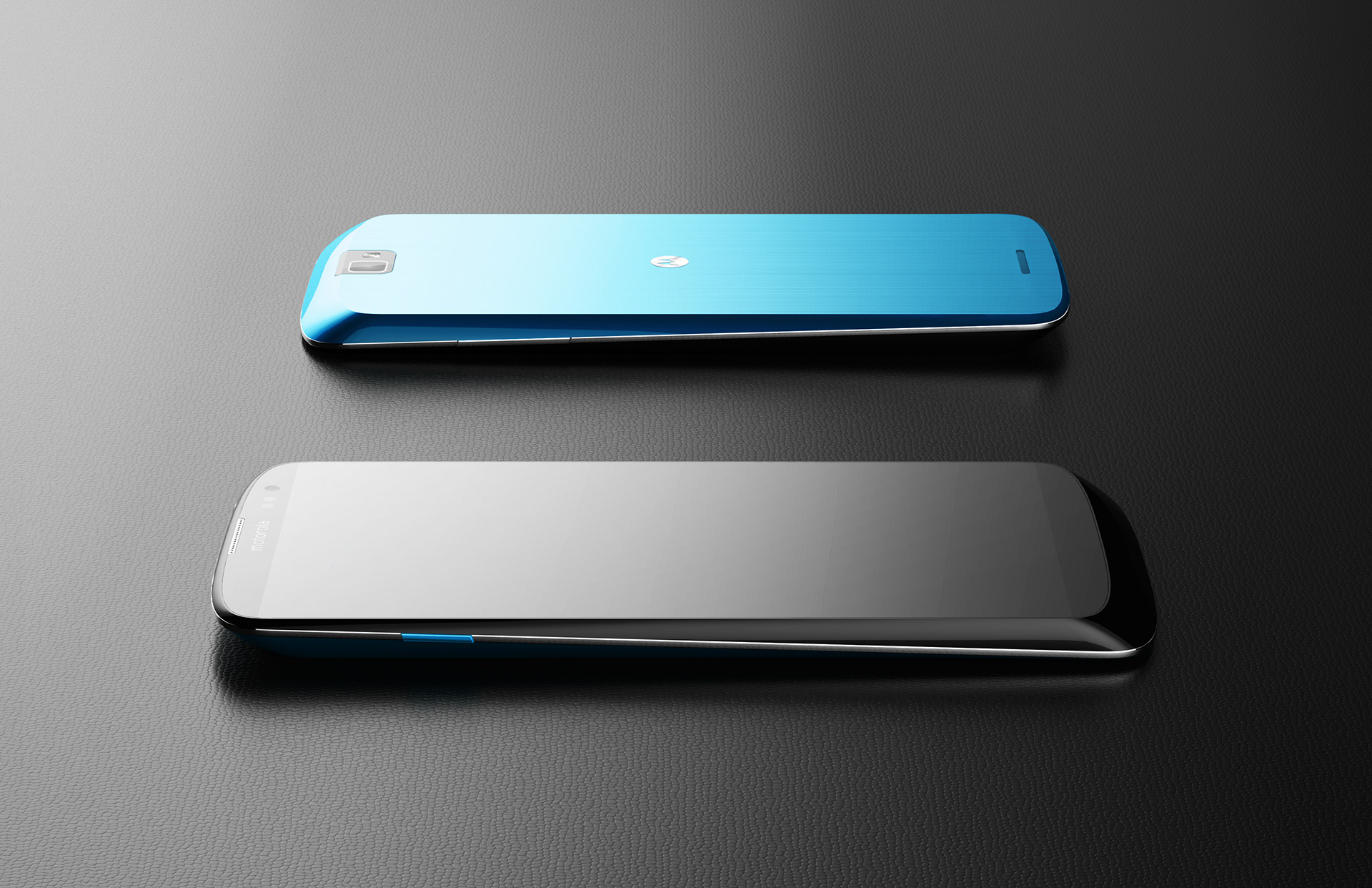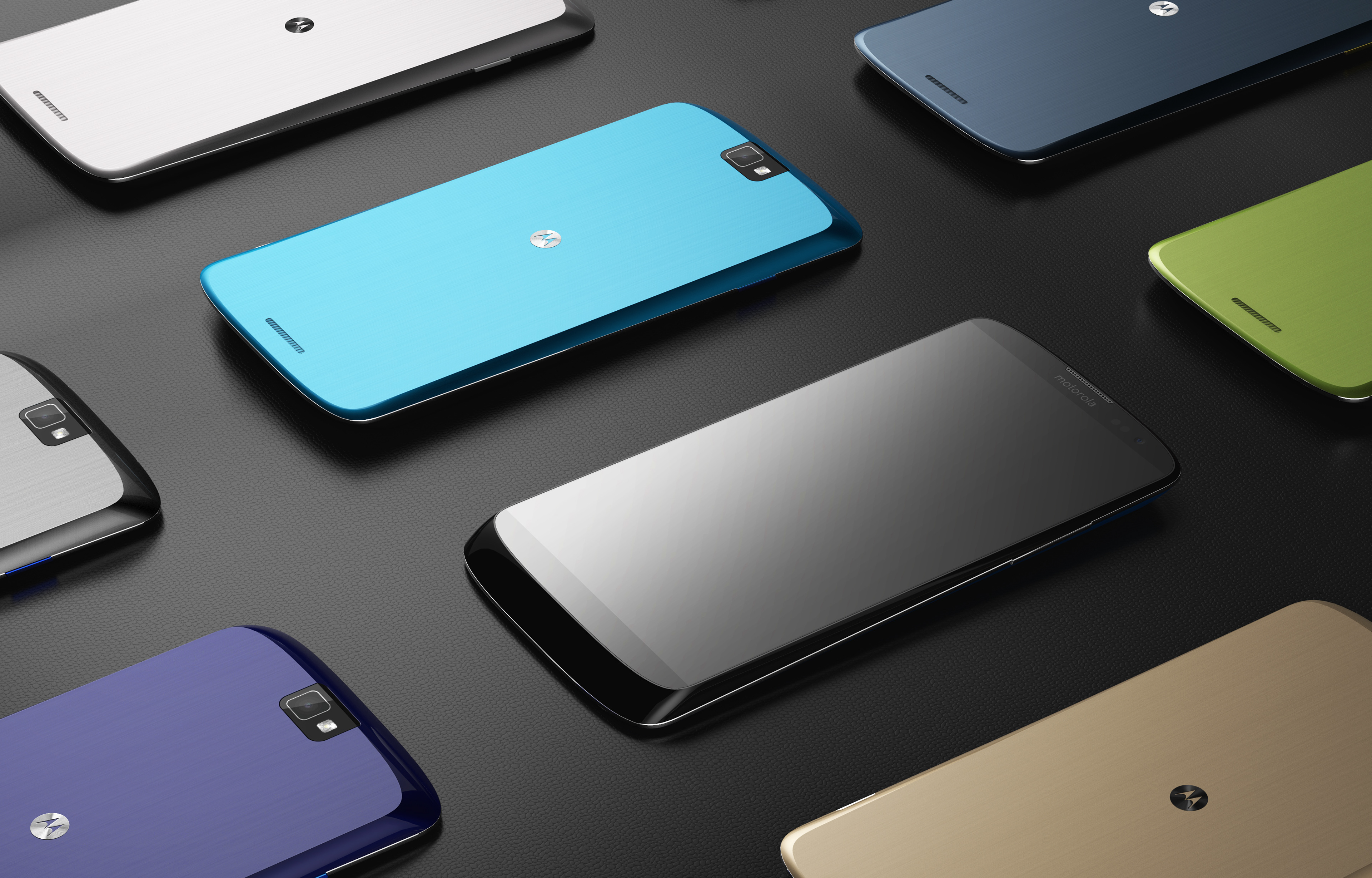 Duralumin material has been applied to the back cover to create accurate look, and the two-tone color scheme highlights the iconic design.
Wireless Charging Station
The Edge has no charging port, but includes wireless charging station. It charges the phone without connecting a cable.
The charging begins when user put the phone on the charging station.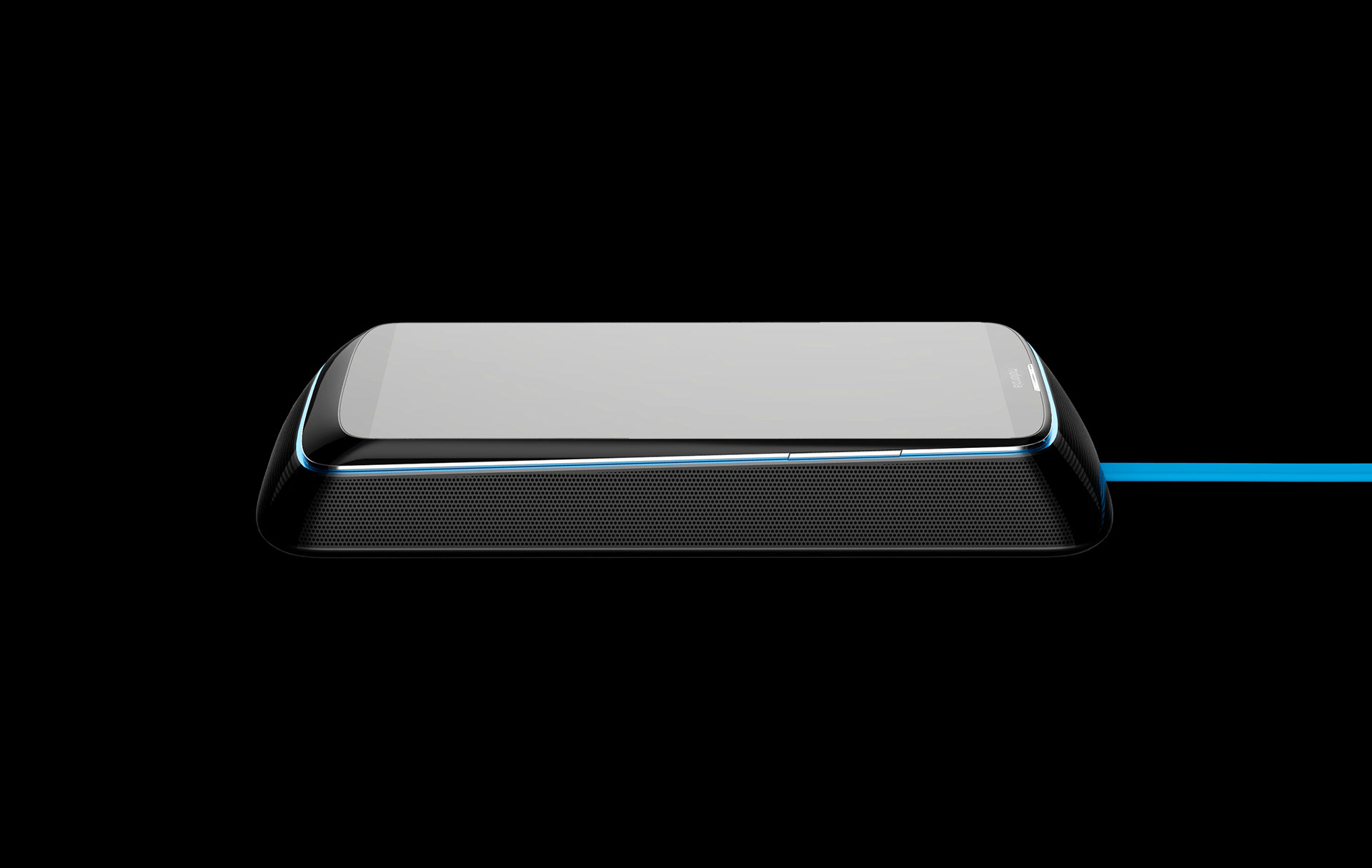 The charging station doubles as a speaker, and the unified design creates attractive visual focus. It plays the sound source output from the phone at a high quality.