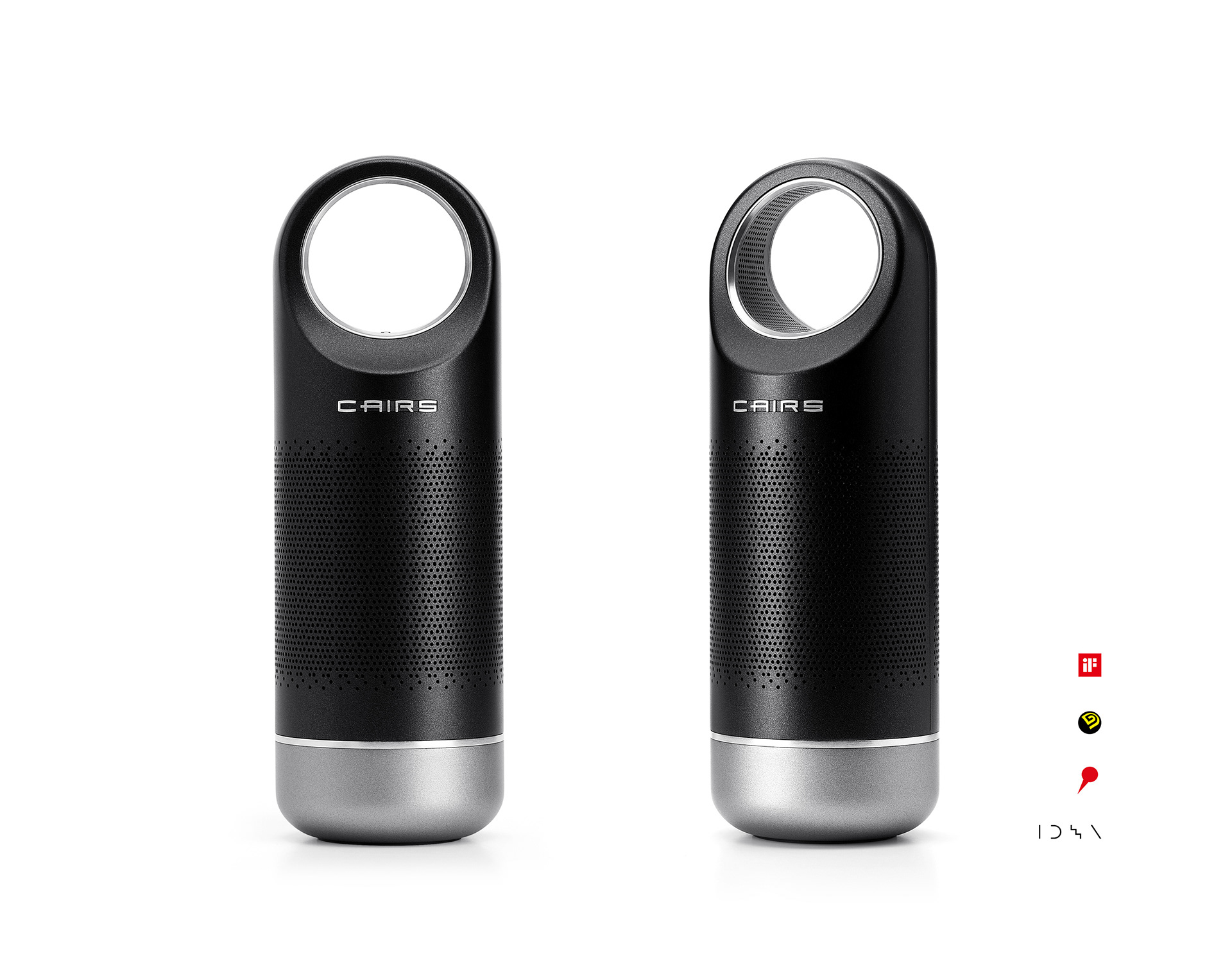 We breathe without pausing. However, air can be contaminated by various factors. The Hole is a personal air purifier that can be used anywhere such as in a vehicle, at home or at the office. It has powerful performance in compact size. It purifies the air using a cutting-edge filtration system that not only removes dust and ordinary bacteria but also various odors and cigarette smoke. To ensure optimal air purification, Plasma Ion sterilization module removing 99.5% of air-borne viruses has been adopted. Clean air will come out from the hole and bring a fresh feeling into surroundings.
Visualization of Flow of Air
The iconic hole is a key design feature visualizing the flow of air, and it also functions as a handle improving portability and providing extended usability. The combination of attractive curves and the hole creates a uniquely powerful design, and the single impact on a simple form makes strong visual focus. As the product delivers 'invisible' effects to users, a solid, durable finishing adopted to create a reliable, high performance image.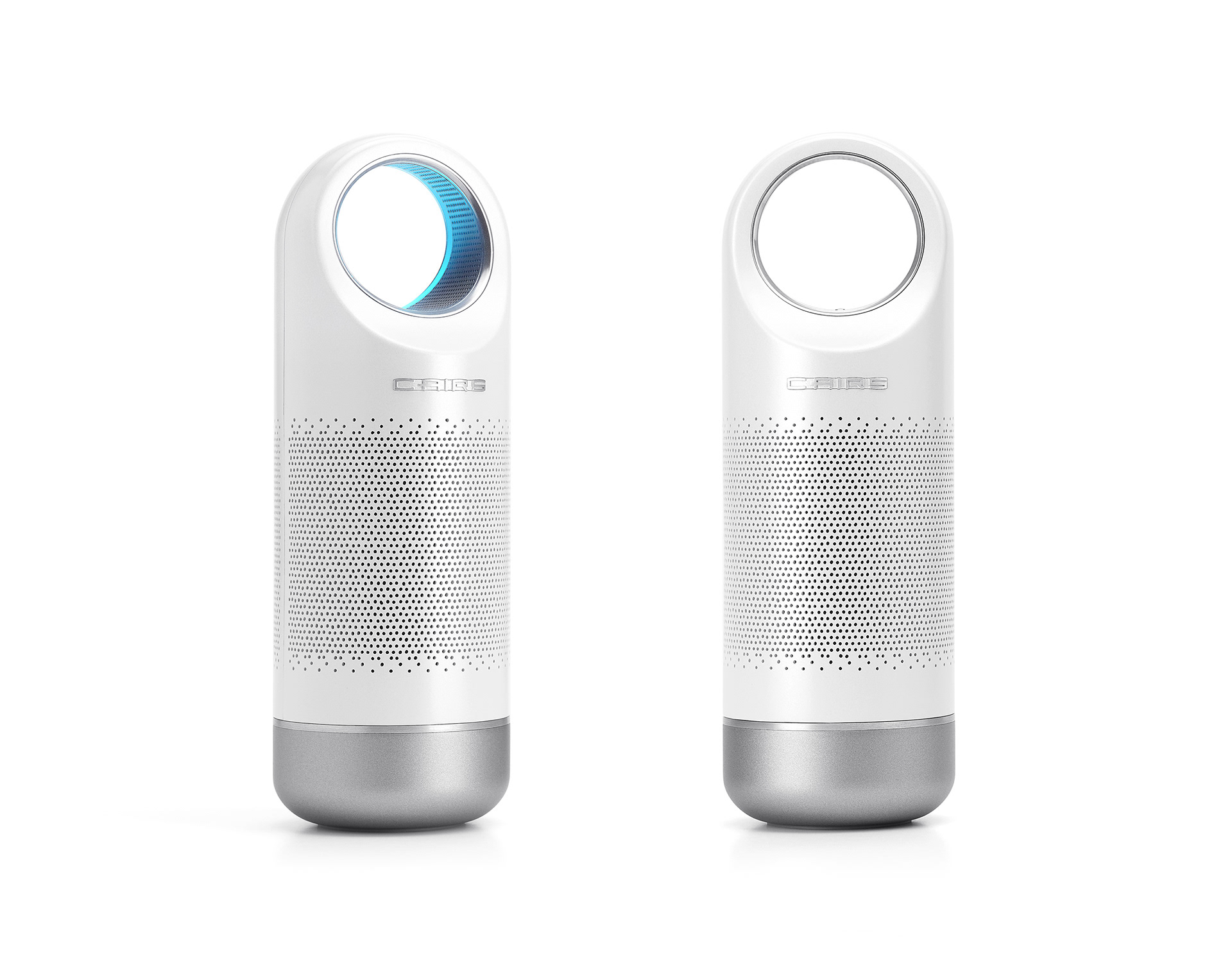 It starts operating by just touching of a single button that requires no detailed operating settings, and the lighting in the hole informs users of current operating status. The color of the lighting changes between red and blue depending on the degree of the air pollution. Users can recognize current air quality status at a single glance. In addition, its sterilization module can be used semi-permanently, and the rear cover can be opened without using a tool so that it provides easy maintenance.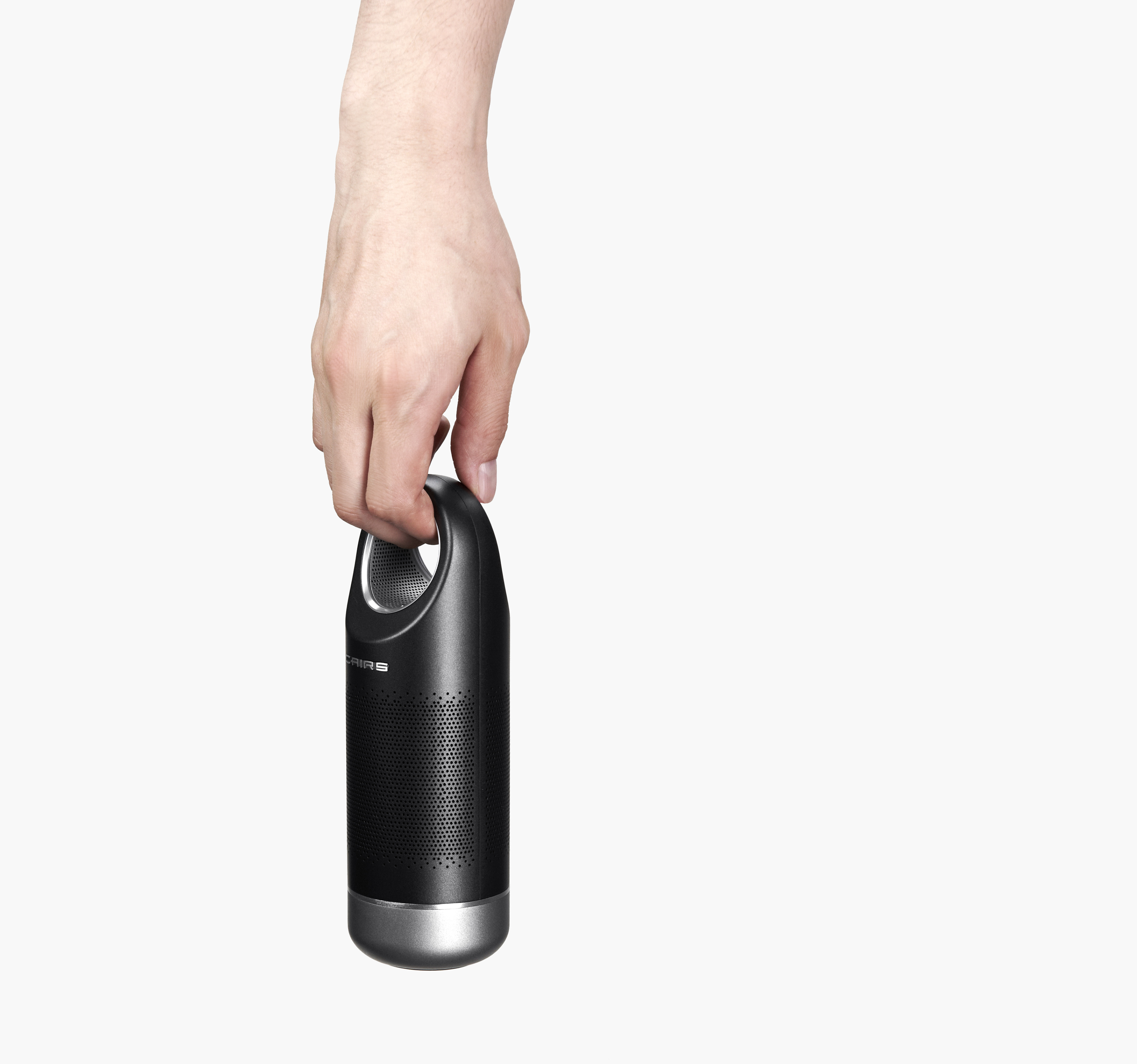 The hole functions as a handle improving portability and provides extended usability. It has compact size and lightweight enough to carry by hand. It is totally mobile and can be used in any location.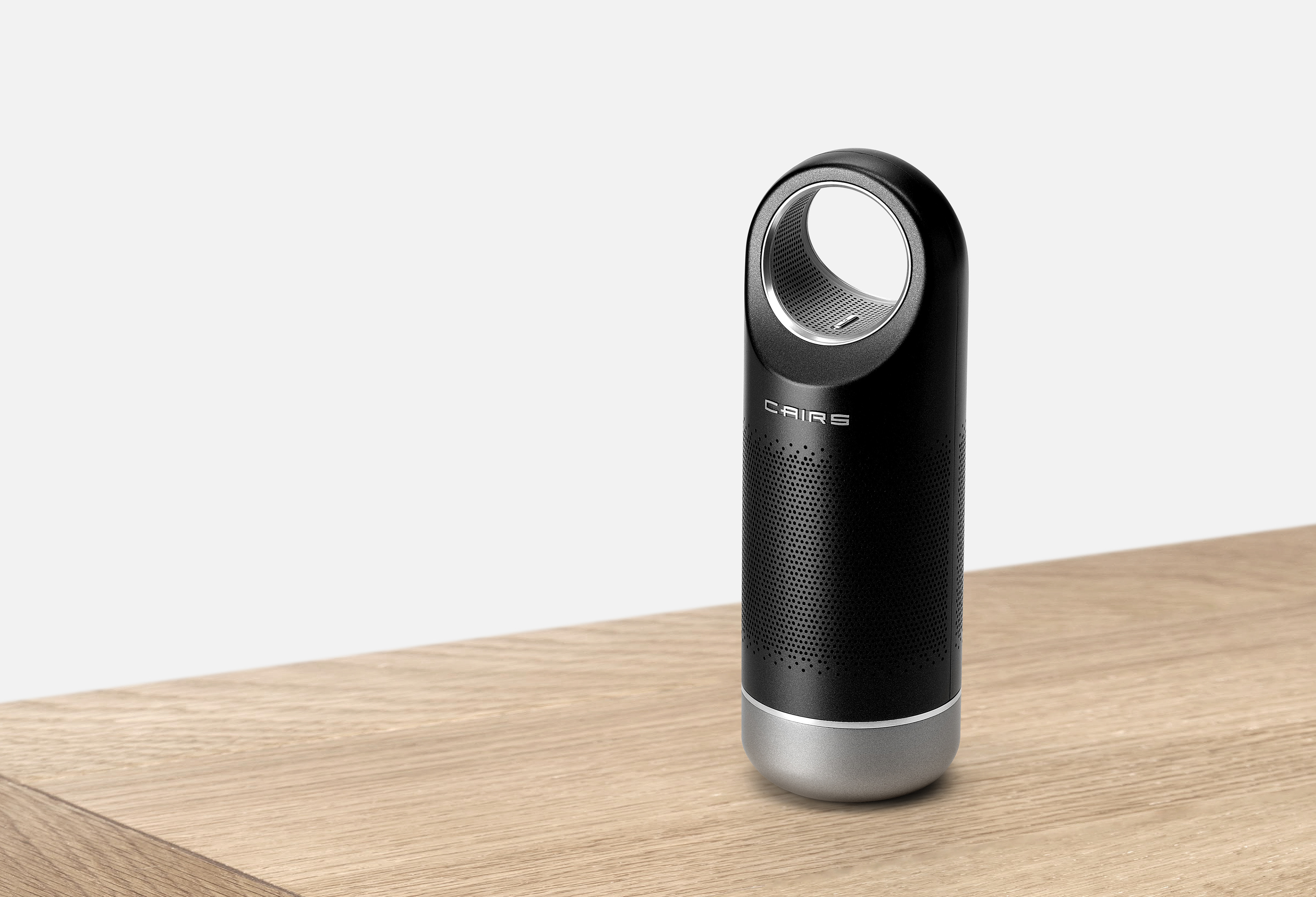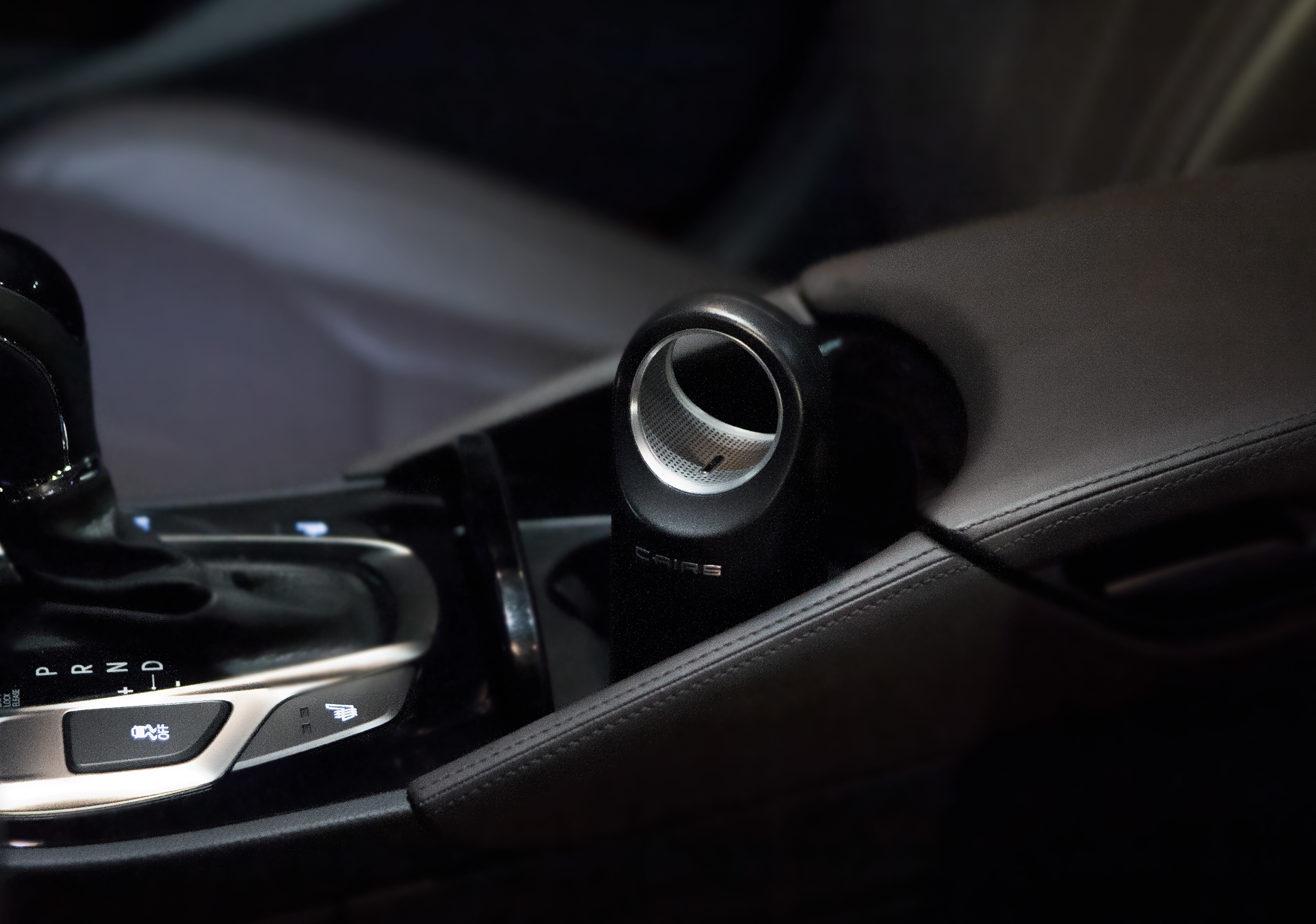 Users can take it anywhere (e.g. a car, home, office, etc) and simply connect it to a general power outlet, USB or vehicle cigarette lighter outlet. In addition, it fits nicely into any cup-holder of a vehicle. It provides an 'always fresh' living experience.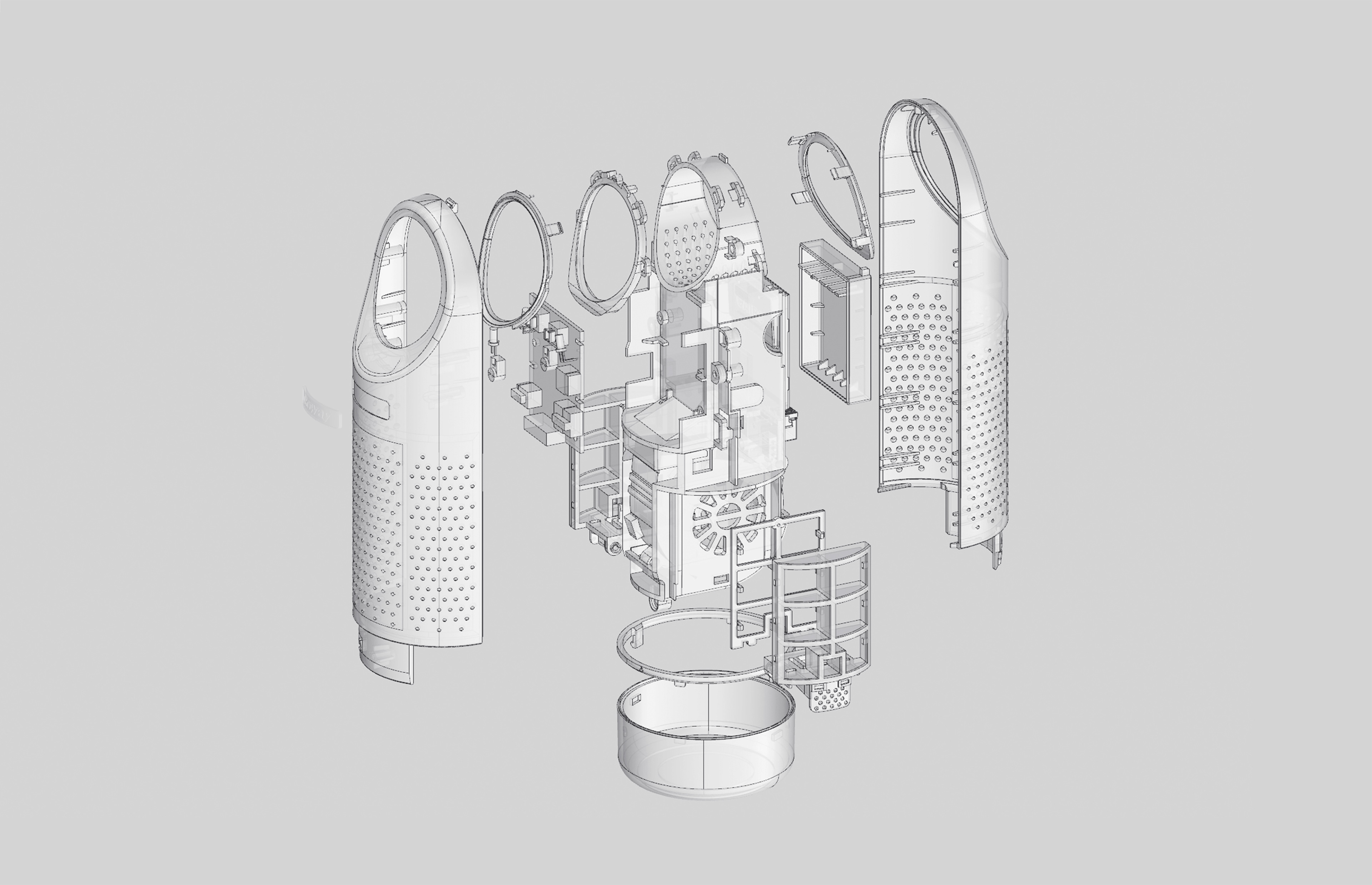 Optimized for Manufacturing
Compared to existing portable air purifiers, it has decreased manufacturing costs by optimizing its internal structure. The structural optimization enables compact size enough to hand-carry in spite of the high performance. Its small size also lowers shipping cost.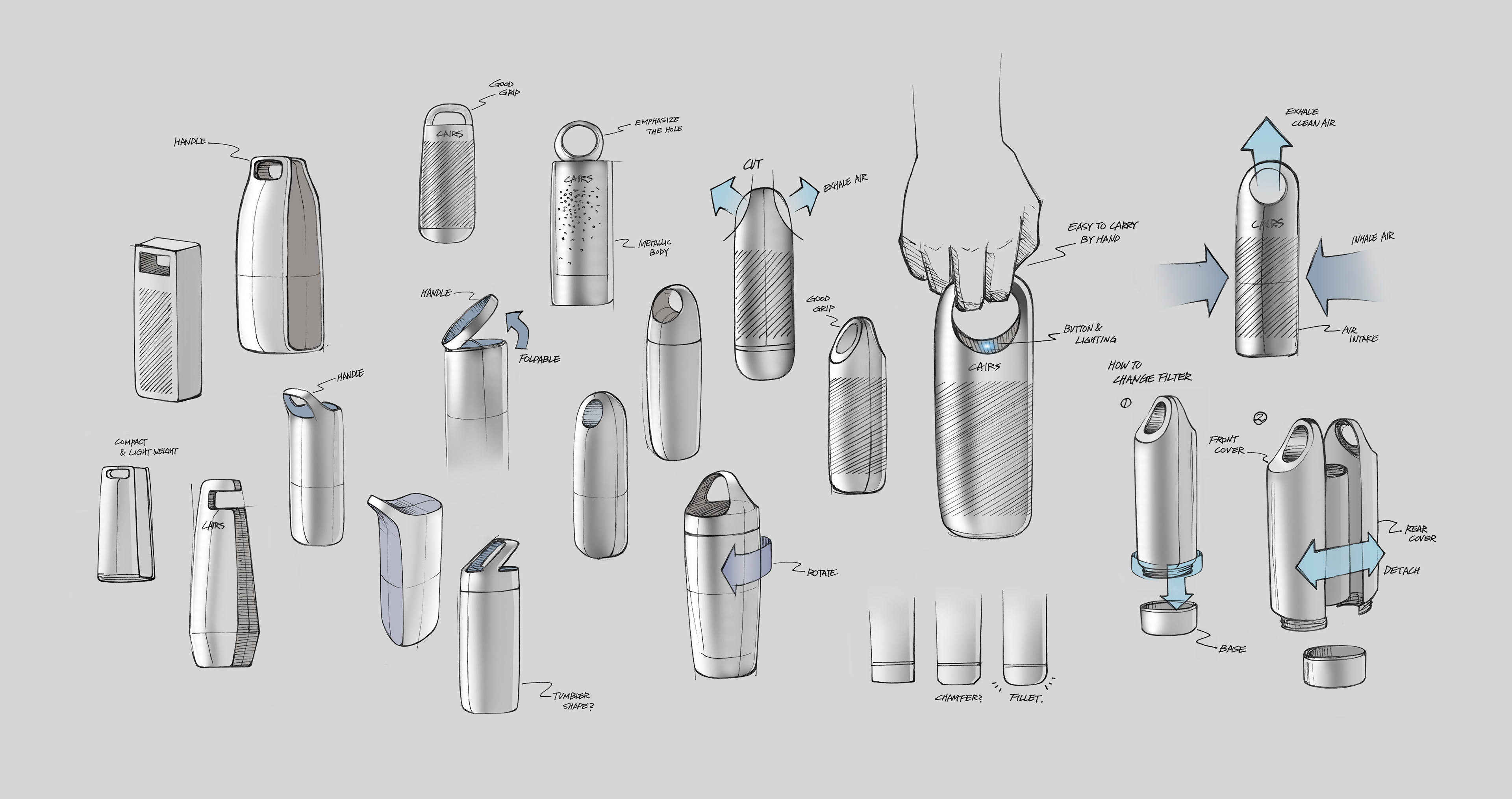 early thumbnail sketches.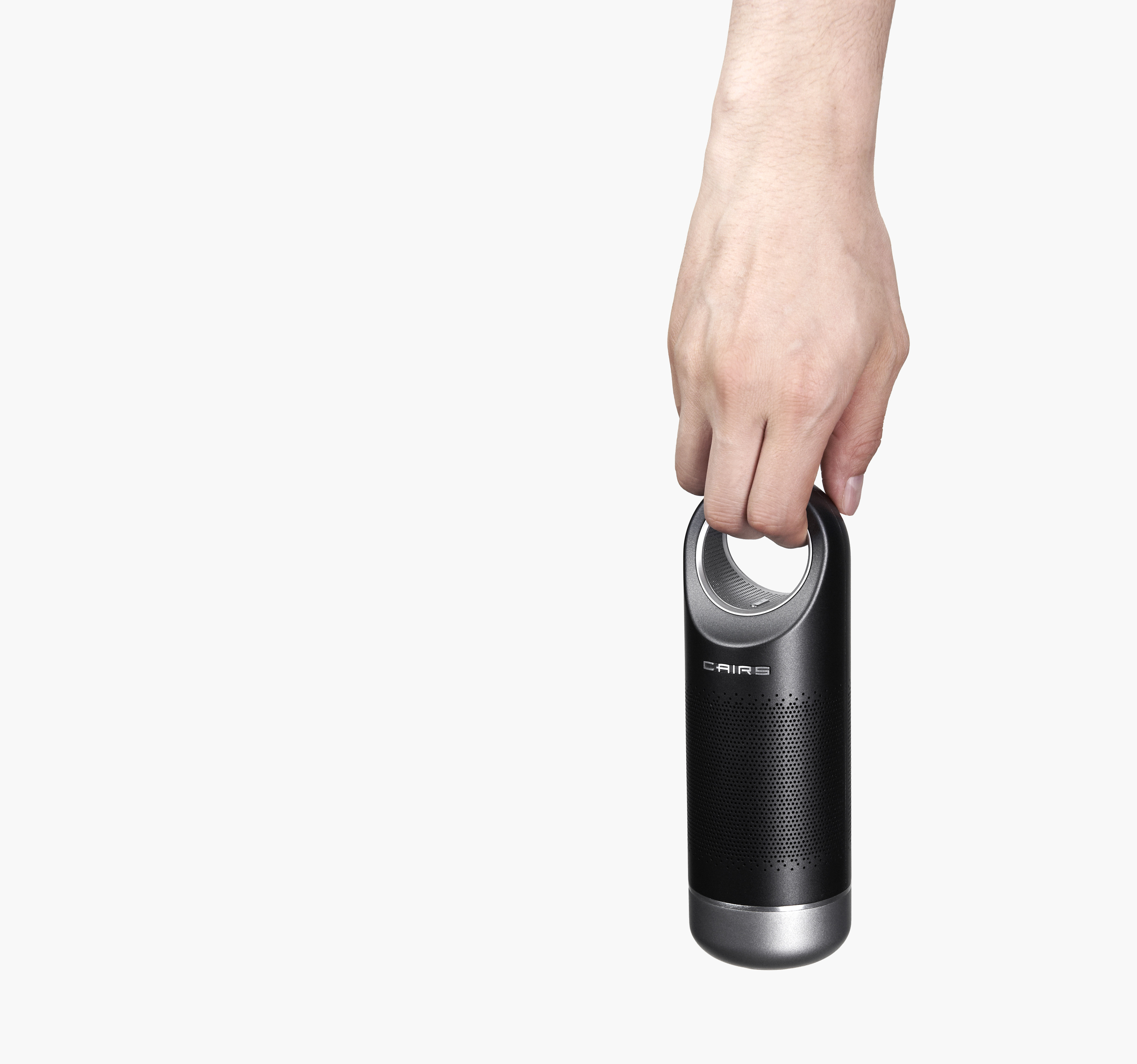 iF Product Design Award Winner, Germany
Pin Up Product Design Award BRONZE PRIZE, South Korea
International Design Excellence Awards Finalist, US
Good Design Award Winner, South Korea