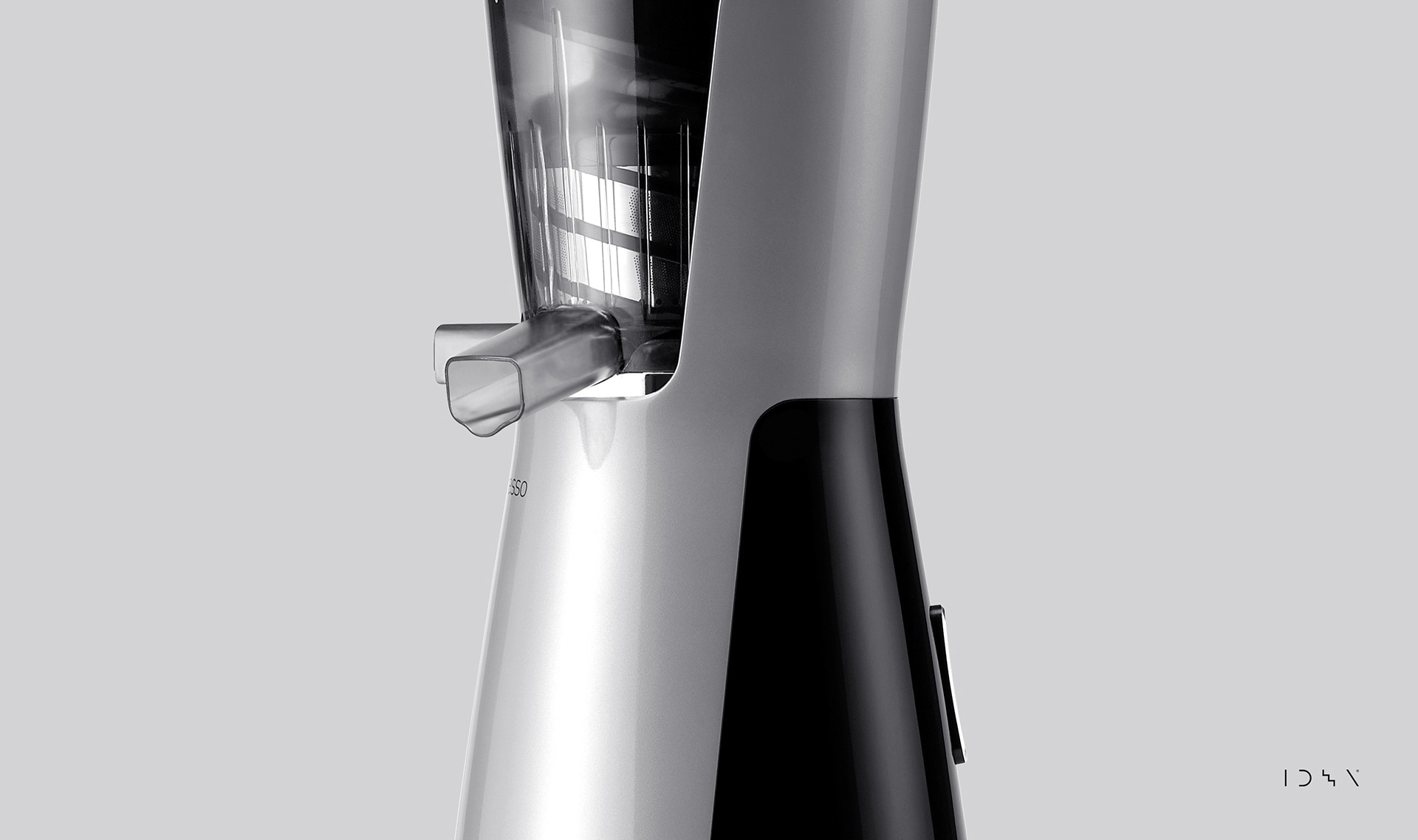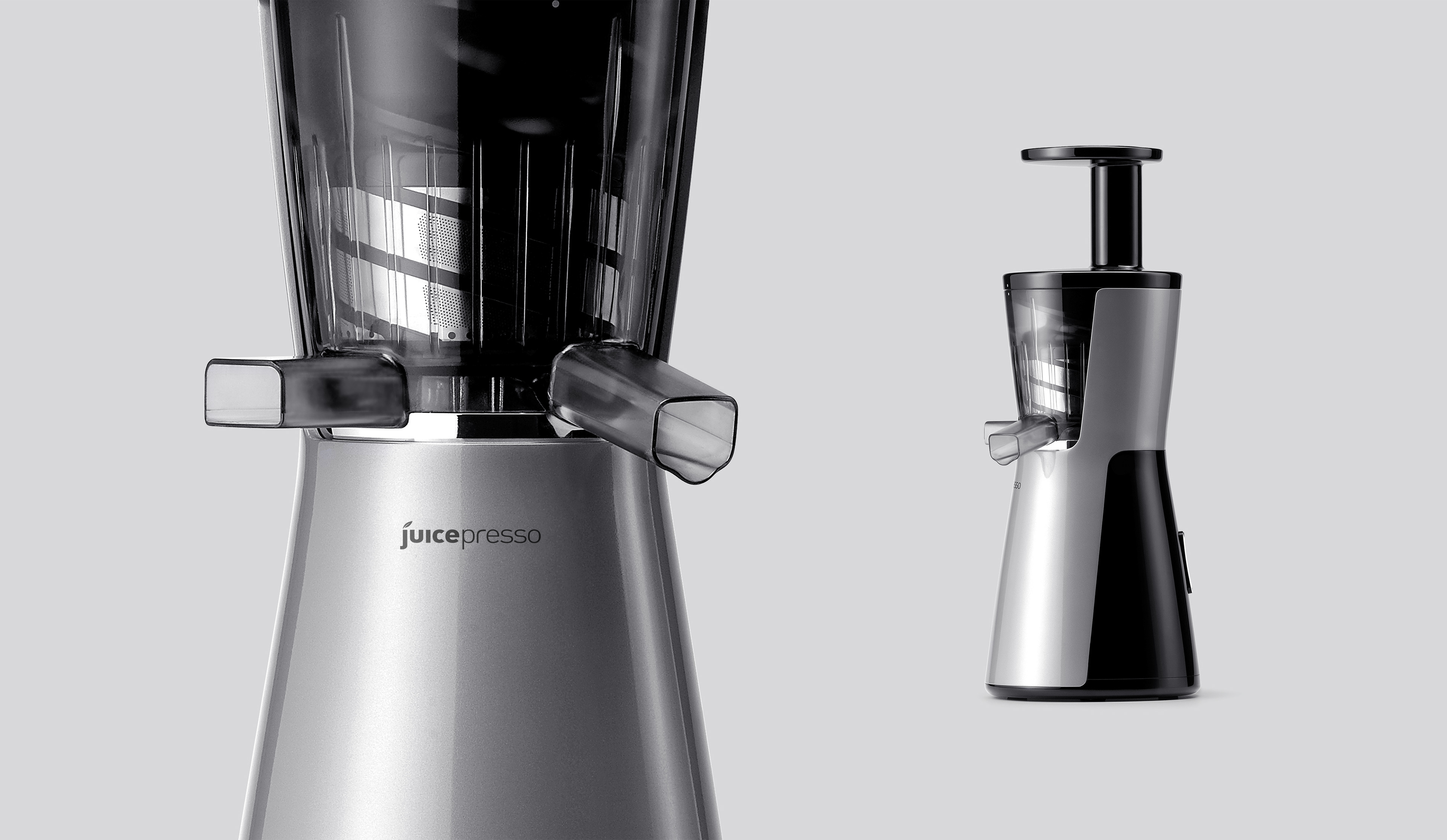 X Shape Inspired by the Core Value: Screw
The JuicePresso X is a high performance slow juicer. The greatest characteristic of the JuicePresso X is its ability to squeeze fruits and vegetables slowly to make fresh, rich juice. Other juicers have sharp, quickly-spinning blades which cause frictional heat and shock to the food. On the other hand, its heavy, strong screw crushes fruit and vegetables against the sides at low speeds, so there is little damage to nutrients.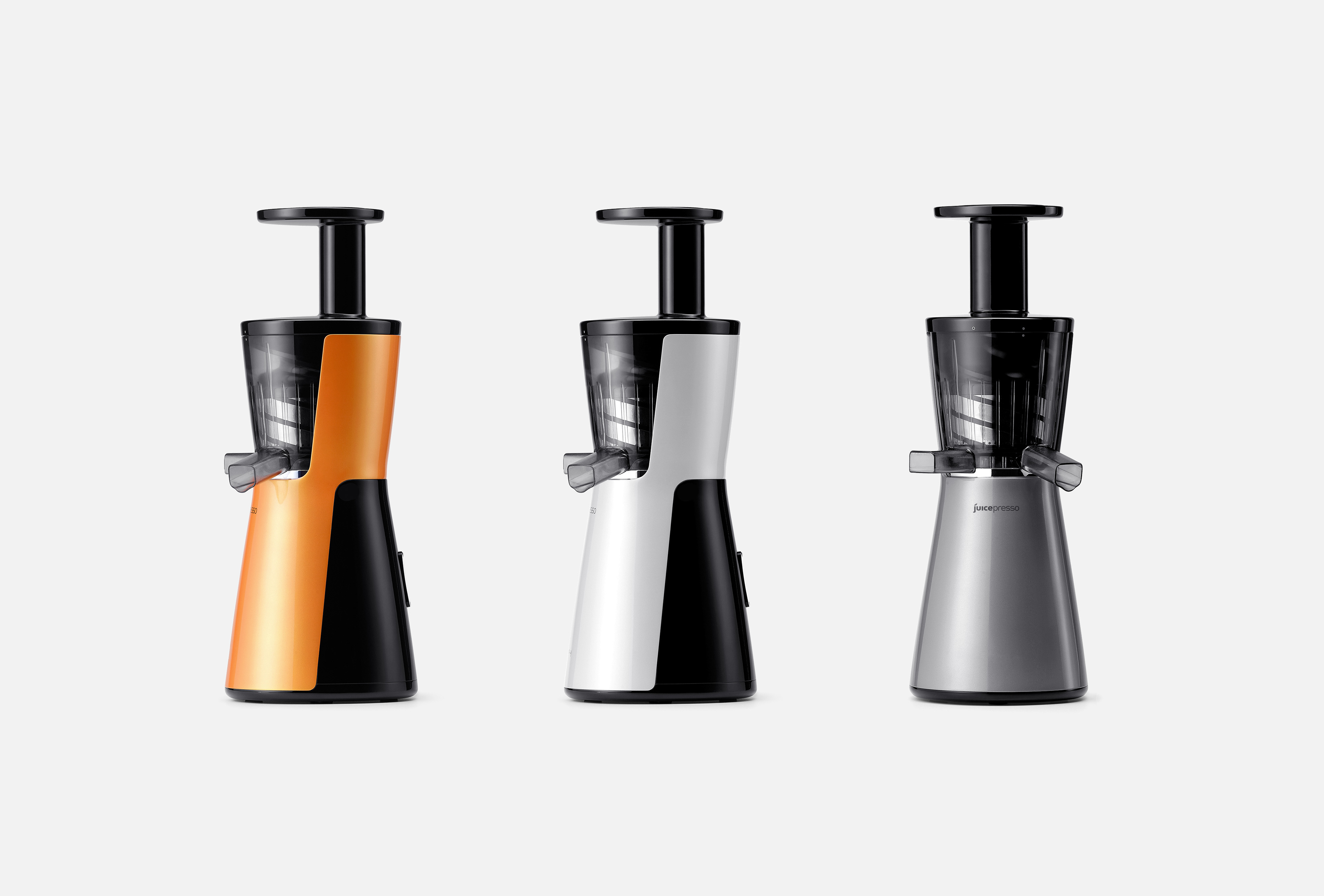 Iconic Design, Optimized for the Extraction Efficiency
The iconic X shape is optimized for the efficiency of the juice extraction and screw structure. This shape was designed with the product's functionality as a design characteristic. When viewed from the side, the diagonal symmetry catches the eye. External parts are minimized while the design remains unique.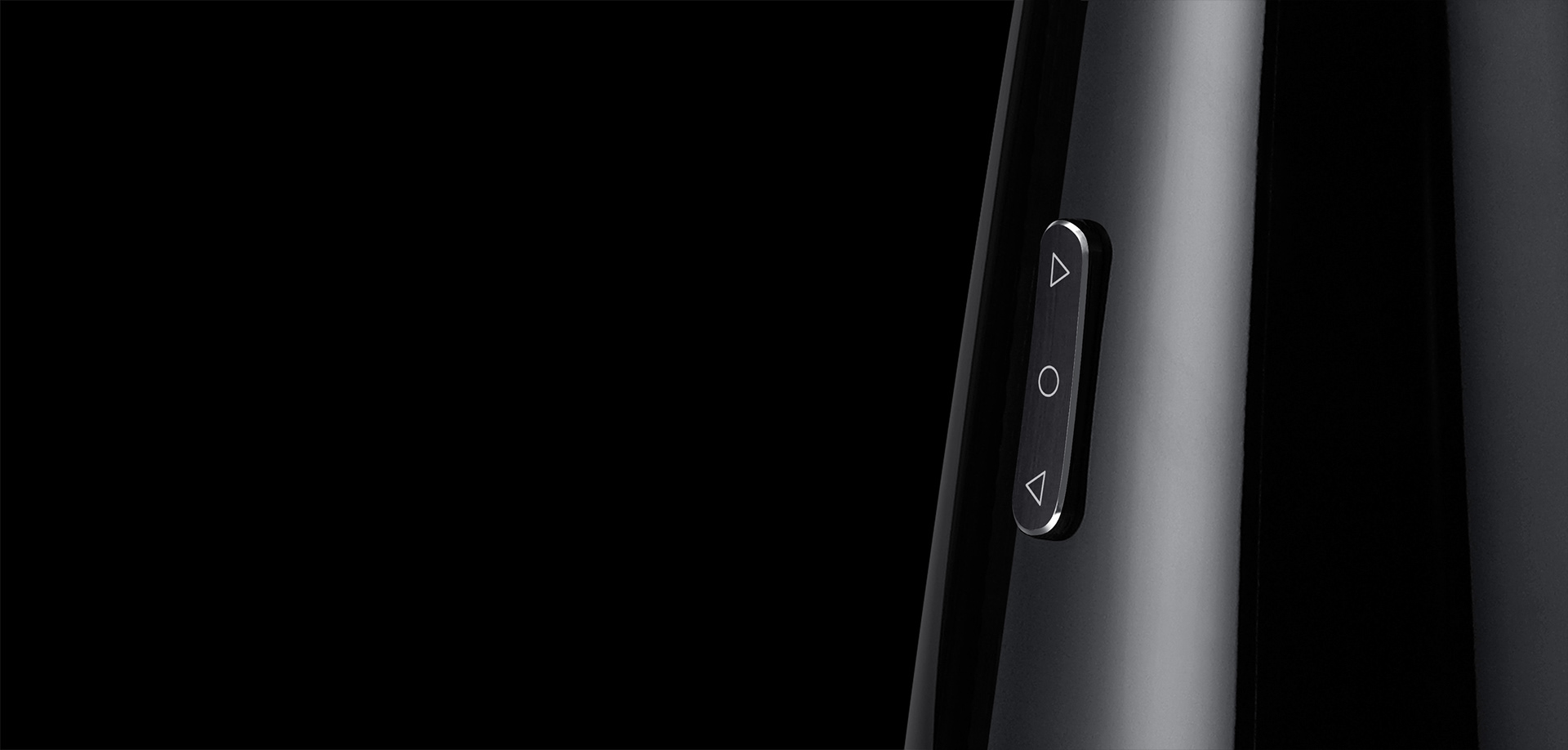 The operation is simple. There is a switch on the back, moving the switch upward operates the machine, moving it downward puts the machine in reverse. As the item is used in the kitchen, it has high-glossy surface for ease to clean. 
Thanks to the slow squeezing technology, the juice is highly concentrated (with a deep color and taste of the actual extracted juice) and there is no white froth. Natural nutrients and taste are preserved so that juice is rich in vitamins, minerals, enzymes and fiber. 

The top hopper's fruit/vegetable entrance is too small for a hand to put into. Even if fingers are inserted, they cannot reach as far as the screw. Since the machine is very dangerous when operated without the hopper, it does not operate if the hopper is not assembled. The magnetic sensor detects the status.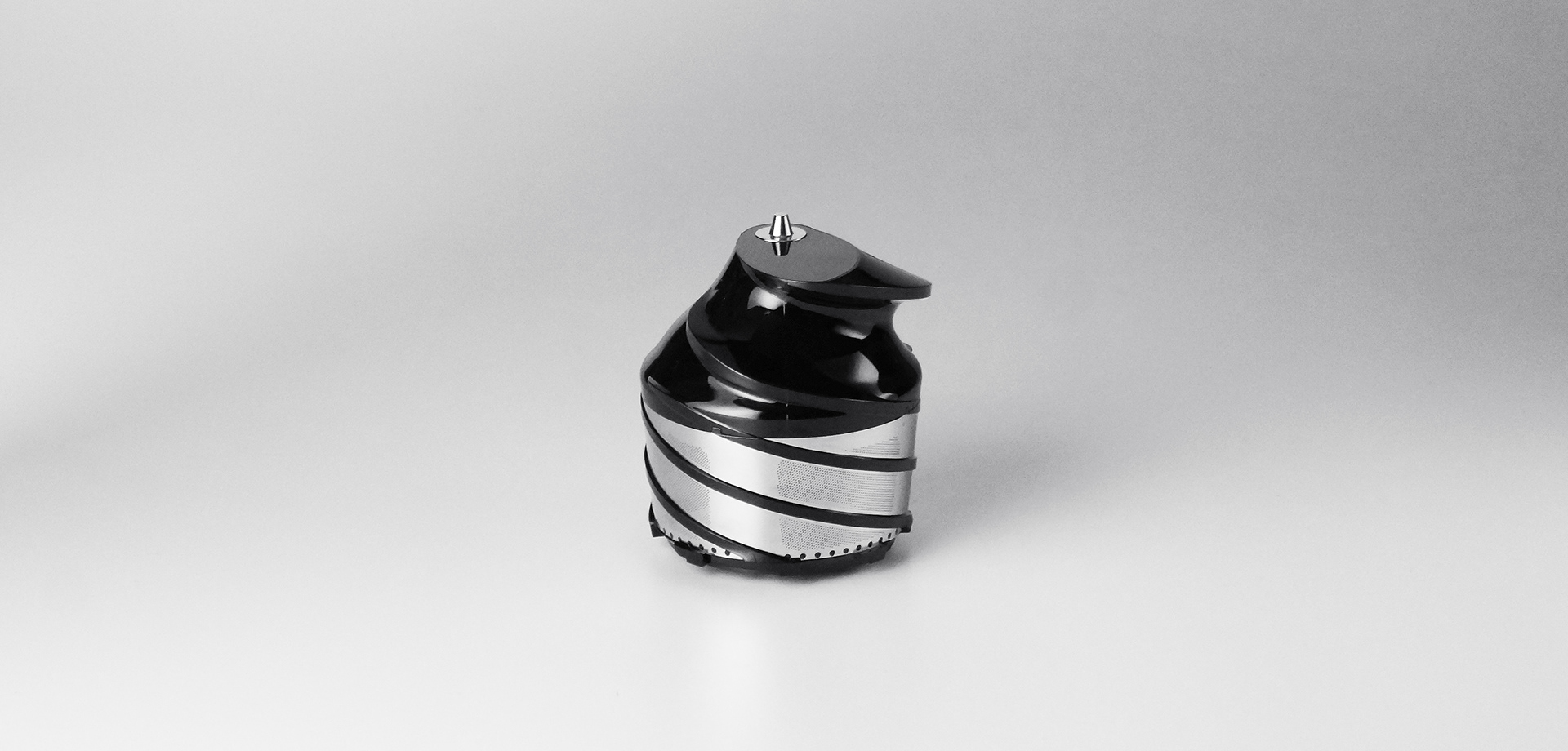 The screw is made of the ultra-durable material: Ultem, so it can be used semi-permanently. Other manufacturers' low-speed juicers and the maker's previous models(CJP-1 and CJP-2) had three different parts of screw making them difficult to wash. On the other hand, it only has one part of screw, making it easier to wash.