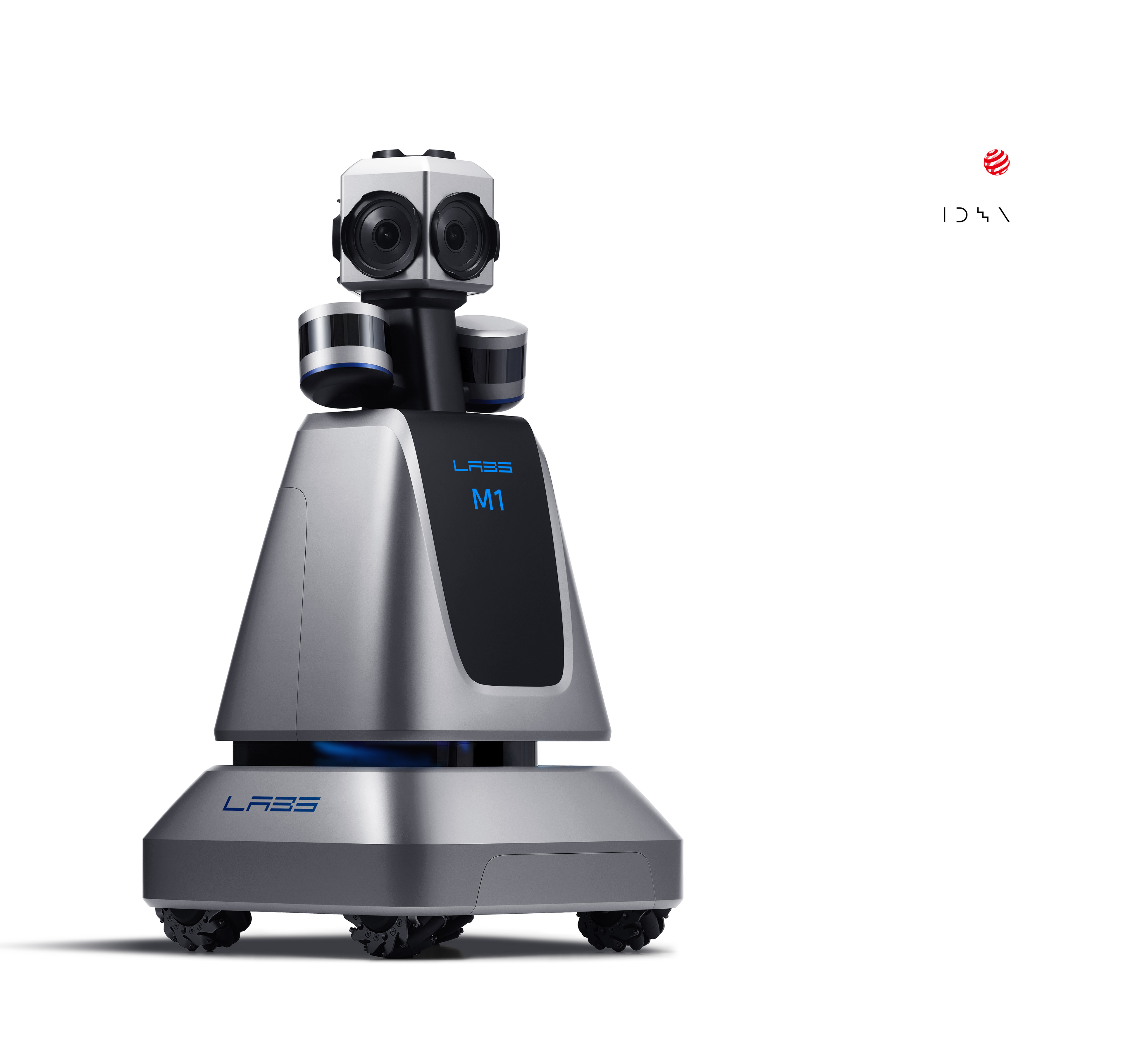 M1
M1 is an autonomous driving robot that creates indoor 3D maps through the use of advanced technologies including real-time 3D SLAM(Simultaneous Localization And Mapping), autonomous driving, and hierarchical motion planning. High-resolution indoor 3D maps generated by M1 will open up possibilities for numerous commercial and industrial applications in the near future.
​
Designed & Engineered by NAVER LABS, 2016
3D Indoor Map Creation
​
M1 transforms point cloud data scanned by laser sensors into 3D mesh spatial data, and creates indoor 3D maps though the use of precision mapping technology.

Design for Maximizing Scan Range and Driving Safety
​
The focus of the design was to maximize LiDAR's (Light Detection And Ranging) scan range, while enhancing driving safety and gaining an accurate sense of proportionality. The two upper 16-channels of LiDAR's are fixed at uniquely deviated angles and at an ideal height that maximizes the scan area. Each LiDAR scans at a speed of 300,000 points per second with a Horizontal FOV of 360 degrees and a Vertical FOV of 30 degrees. M1 is 490mm wide allowing it to pass through most doors and has a square footprint that maximizes the wheelbase and tread, while minimizing overhang to enhance driving safety. M1 has a tapered shape with the heavy modules, such as motors and batteries, at the bottom, which lowers the center of gravity and increases driving safety.
​Iconic Design, Reminiscent of Precision Technologies 
​
In addition to embodying NAVER LABS' vision of future technologies, the product's design focus includes performance precision and functional accuracy. Users can recognize M1's status at a glance from any direction due to the lighting indicators at the chest and at the bottom.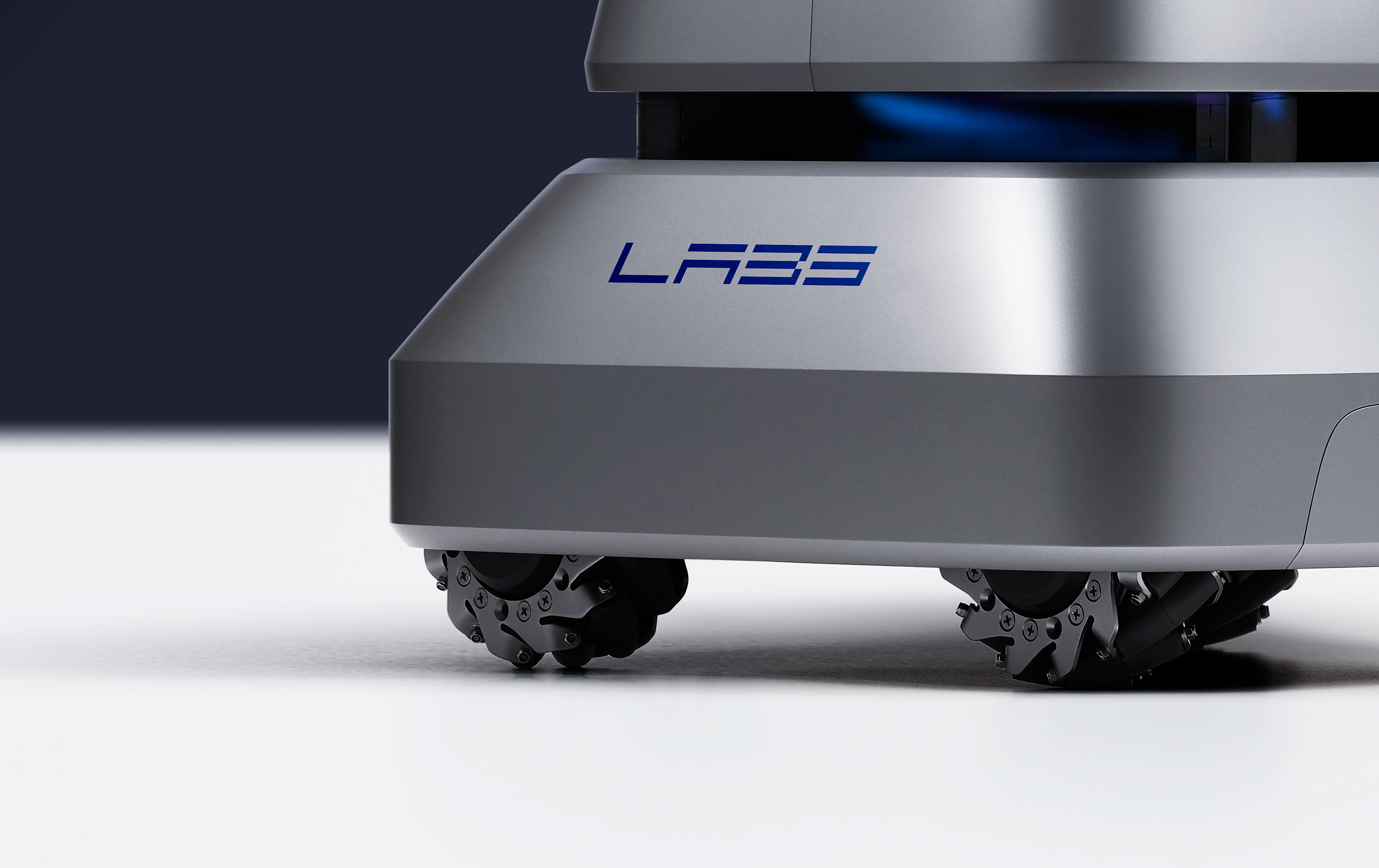 The parting line on the back is for easy maintenance, and the two covers at the bottom are for detaching batteries inside. There is an emergency stop button on the back in case of sudden malfunctions. M1 is equipped with 4 mecanum wheels which move in any direction for smooth scanning.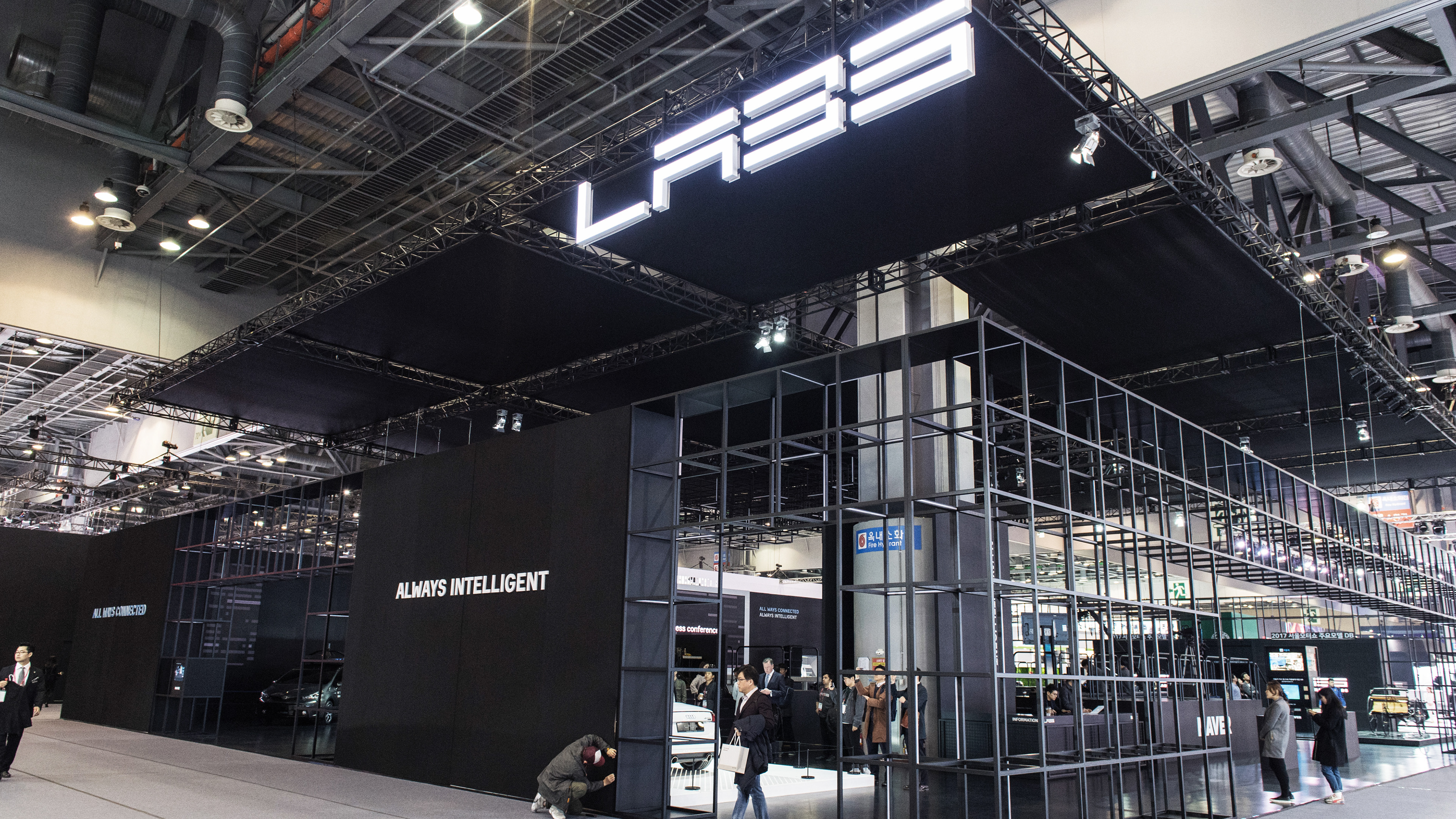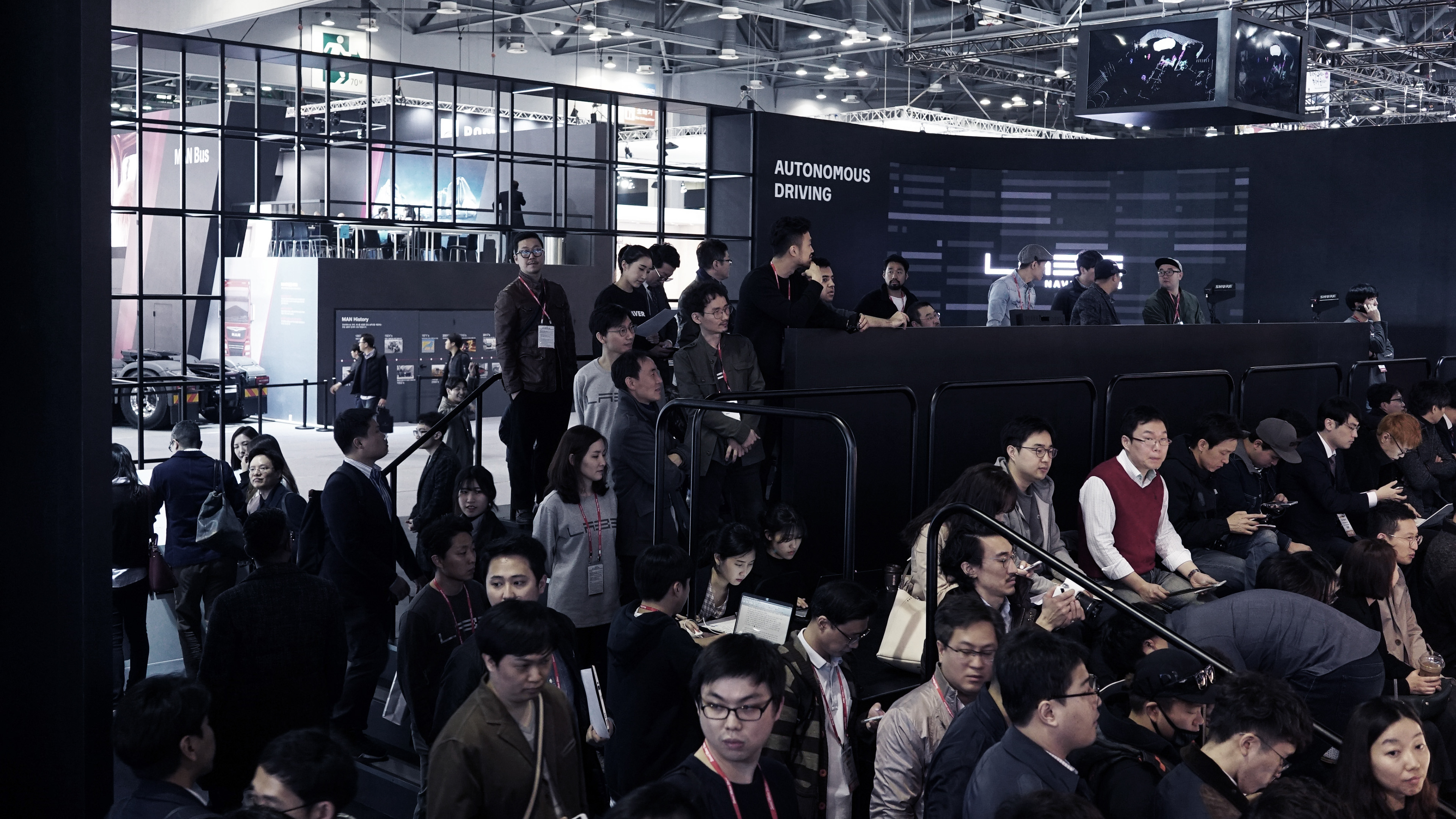 Revealed at the 2017 Seoul Motor Show
​
NAVER LABS demonstrated the M1 making 3D indoor precision maps autonomously at the 2017 Seoul Motor Show.
The media and public showed a lot of interest in the first robot made by NAVER.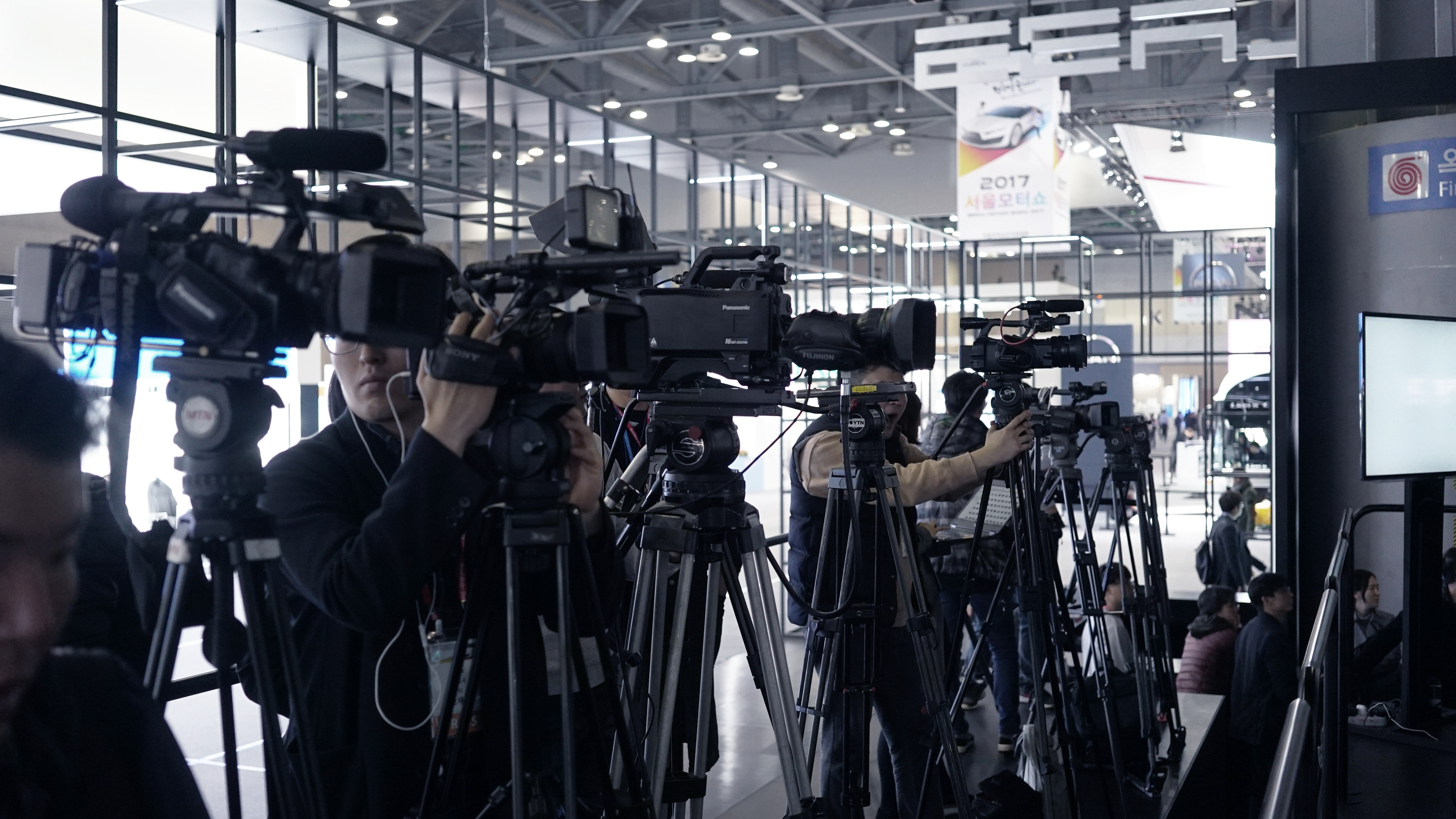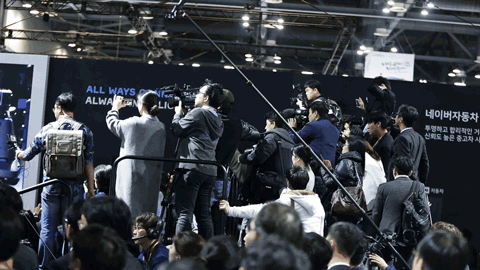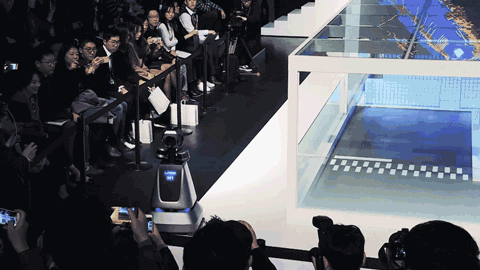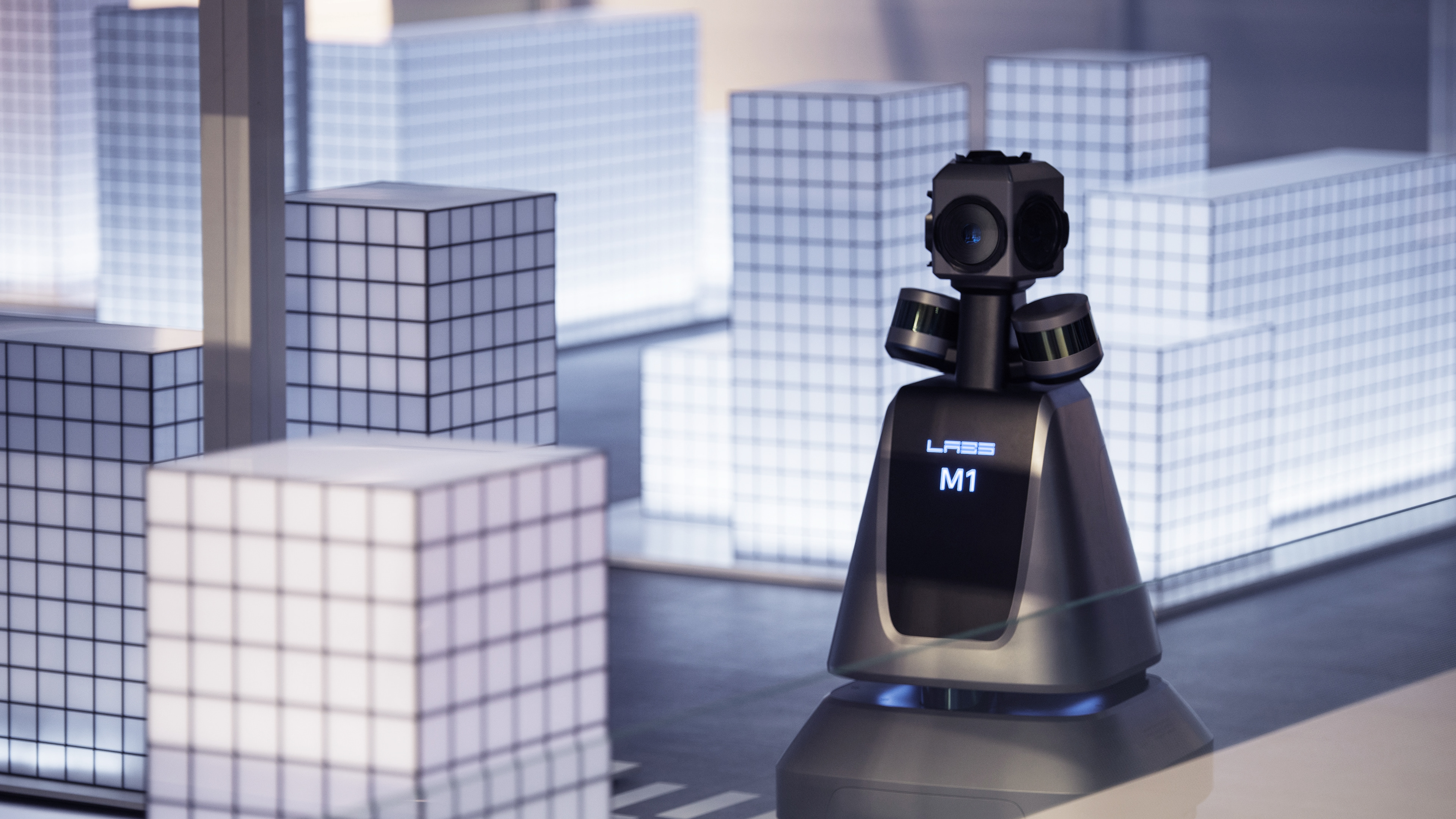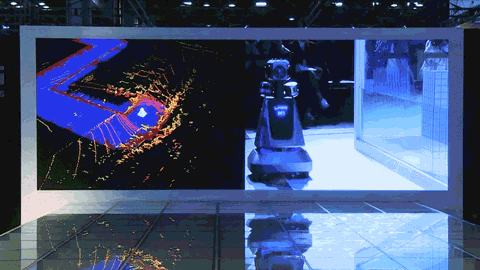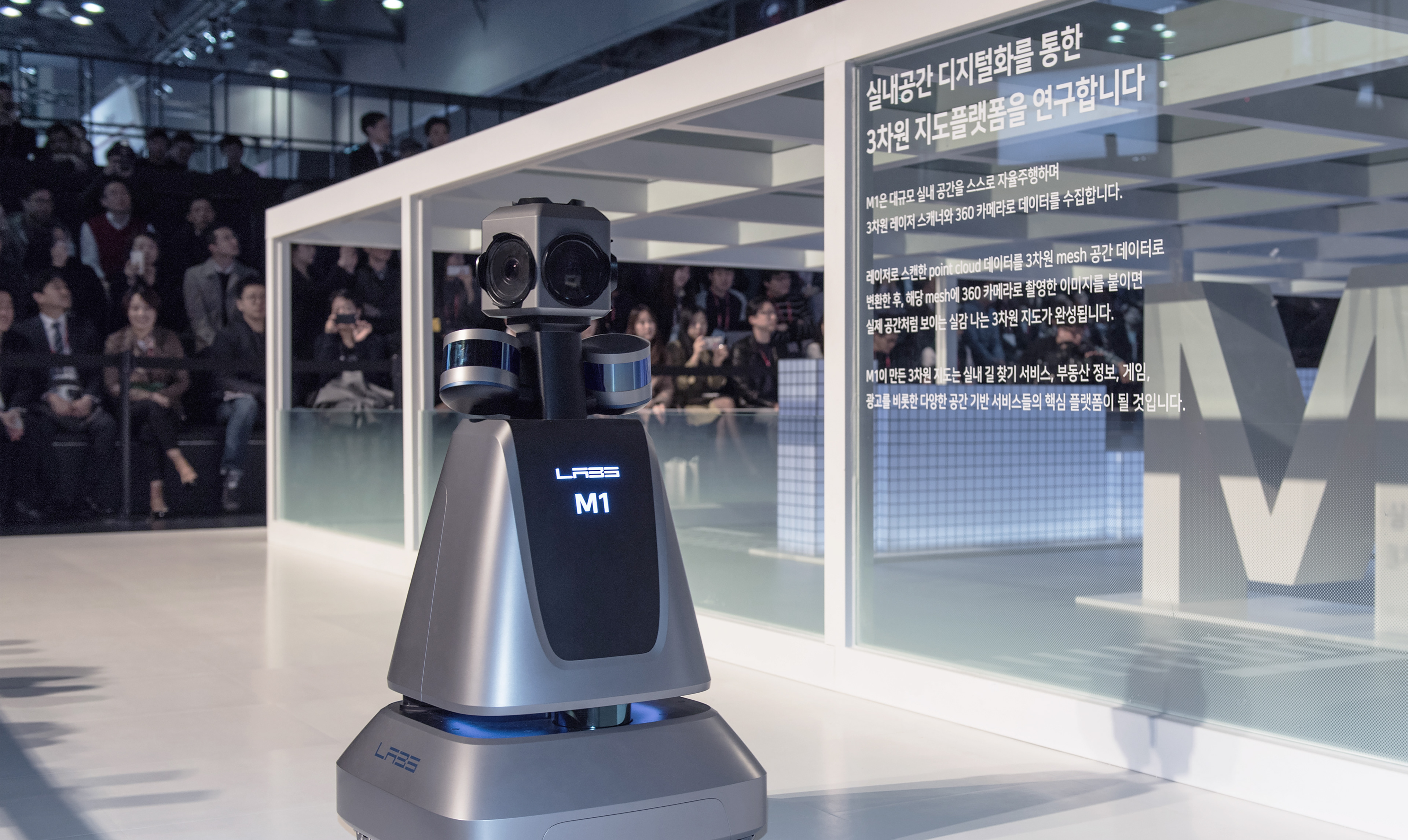 After press day, NAVER LABS held 8 hour demonstrations of M1's mapping process for 10 days.
NAVER LABS plans to digitize the indoor spaces that have not been accessible to GPS.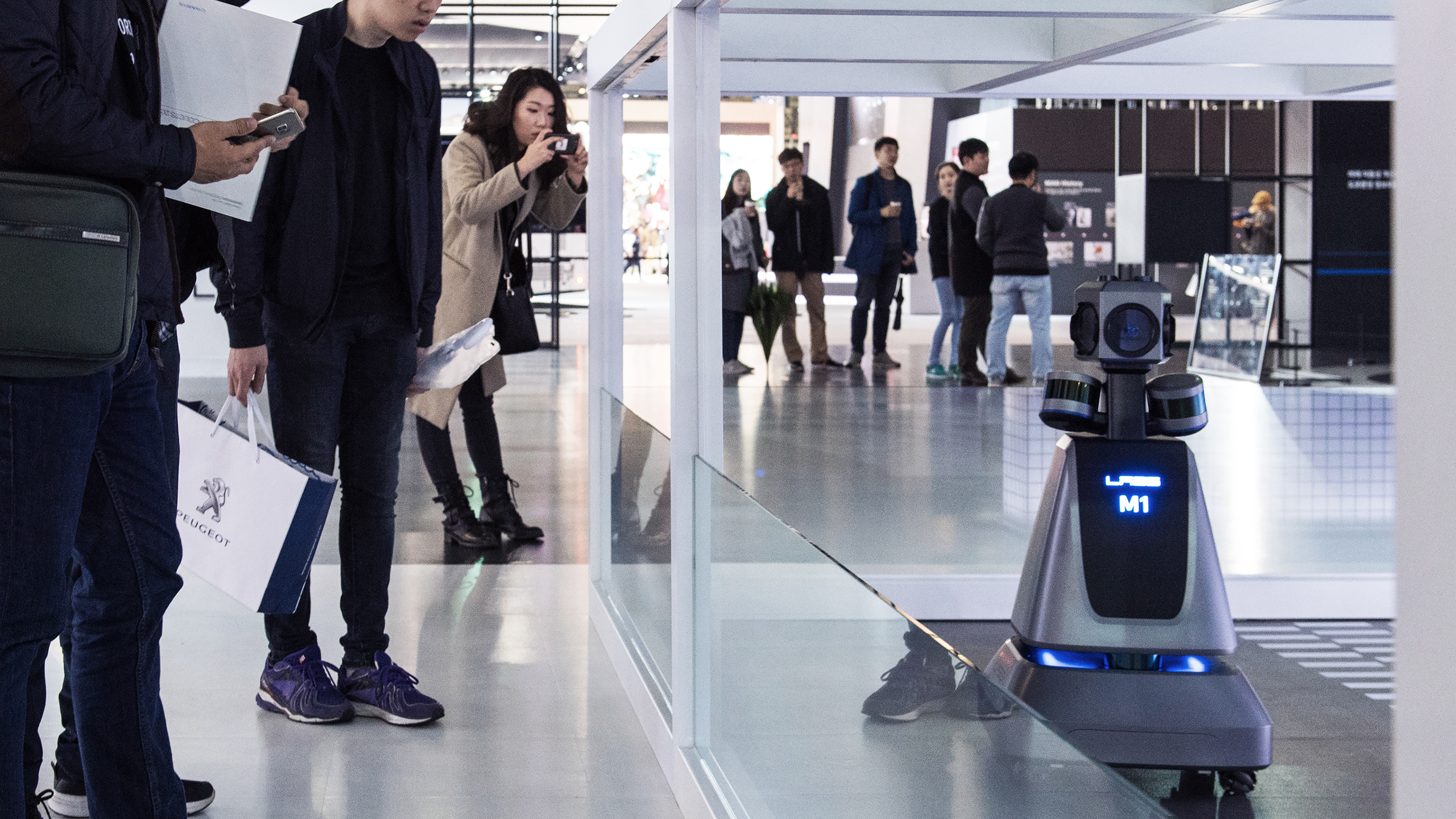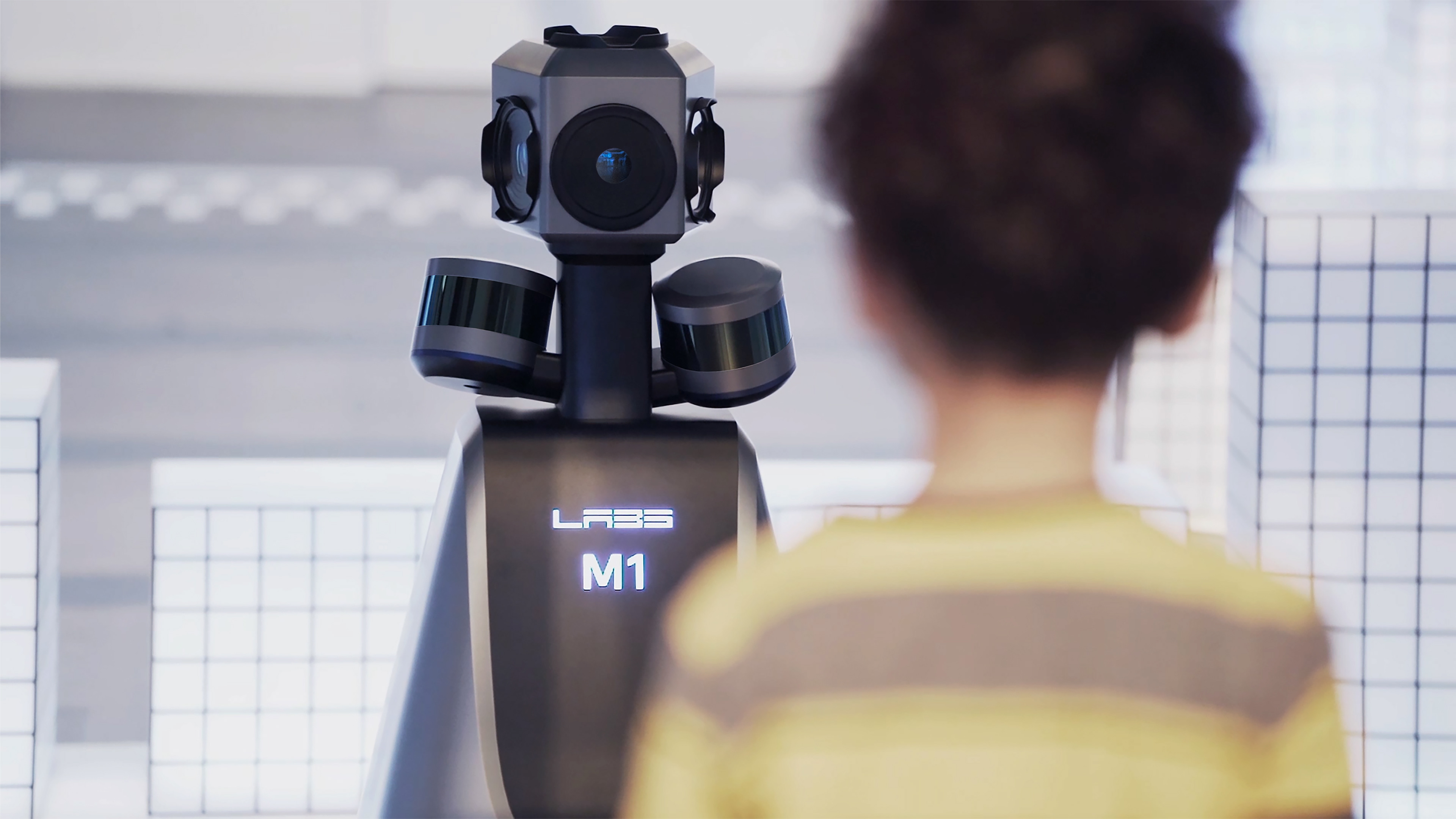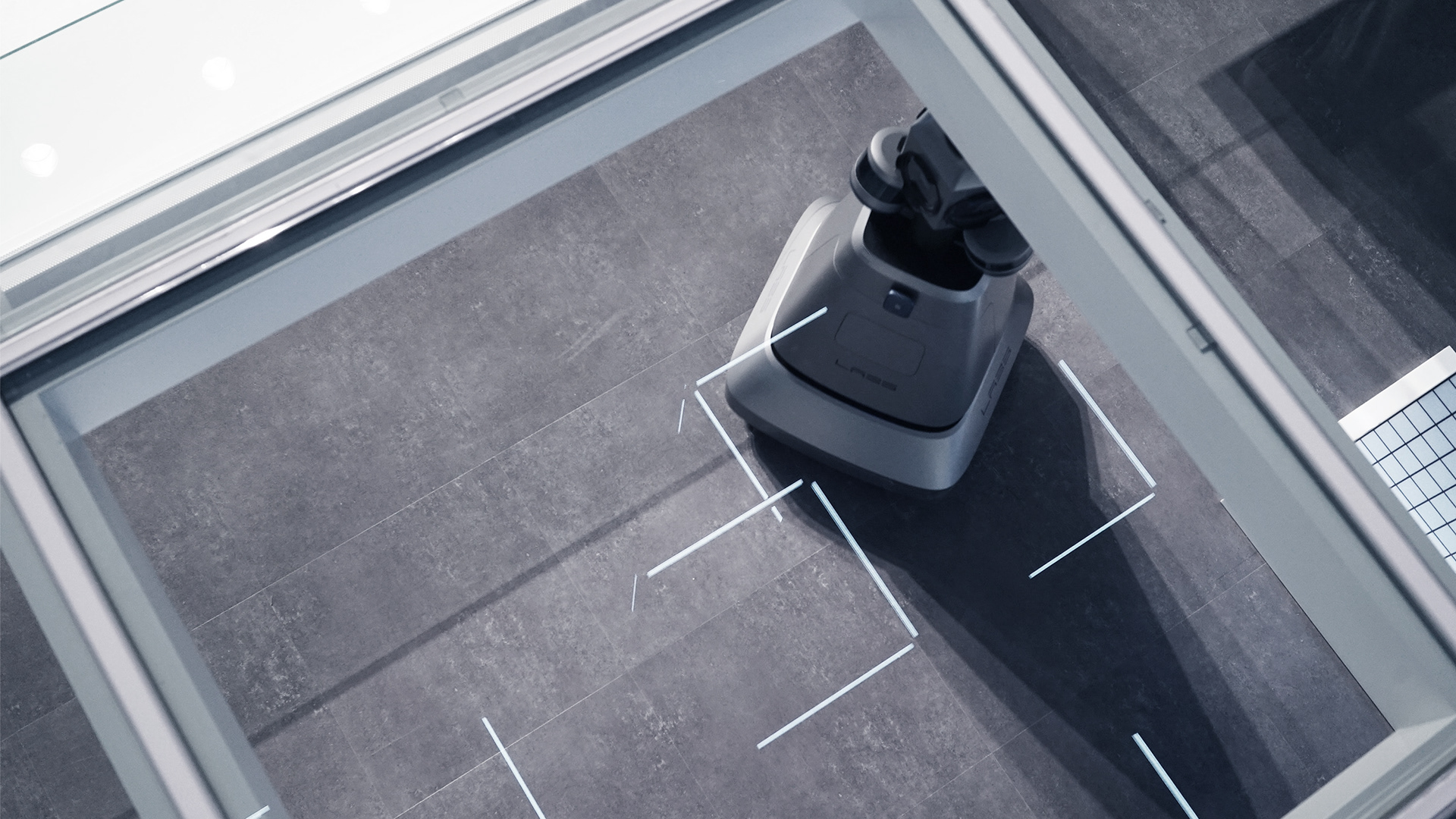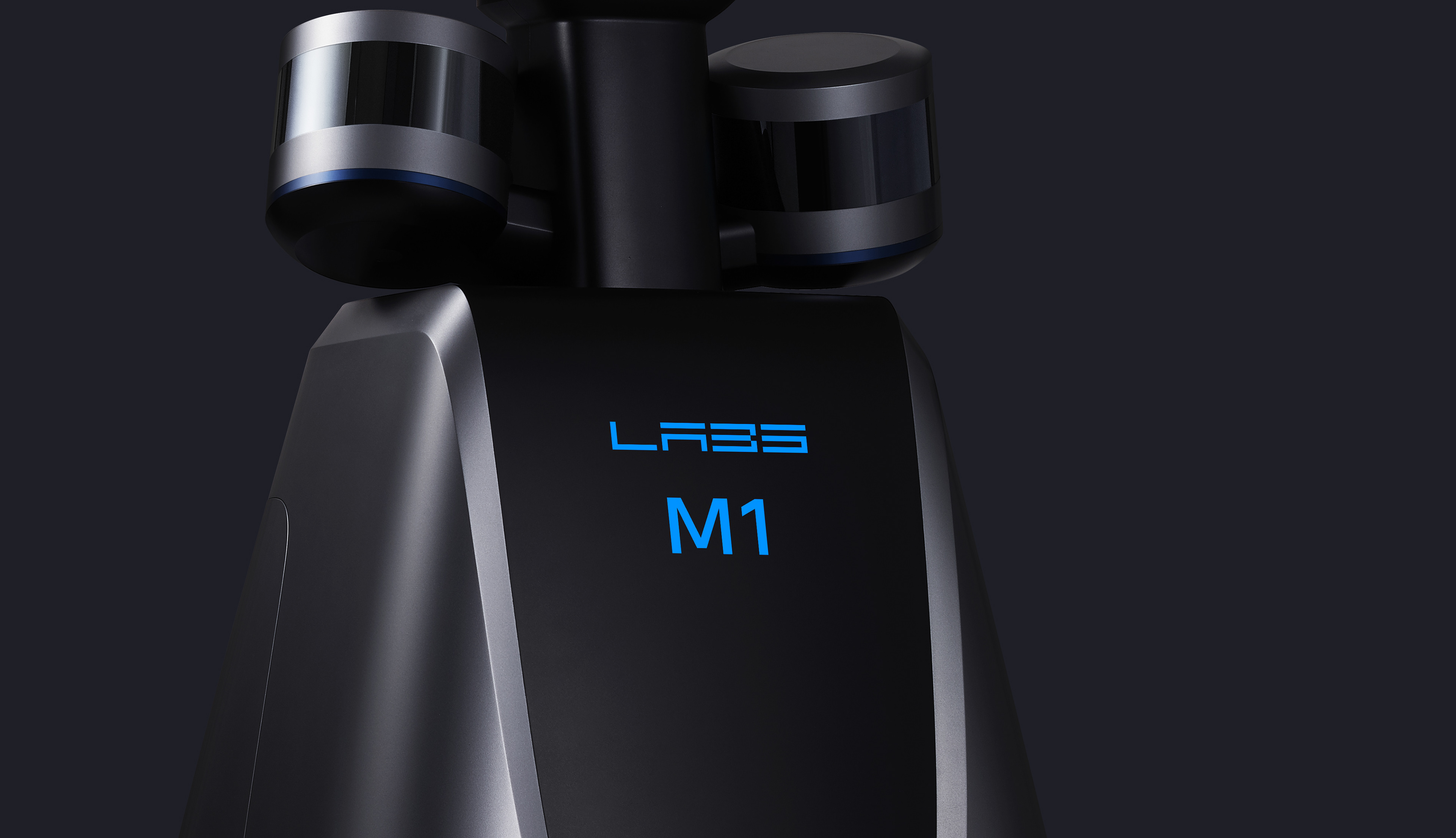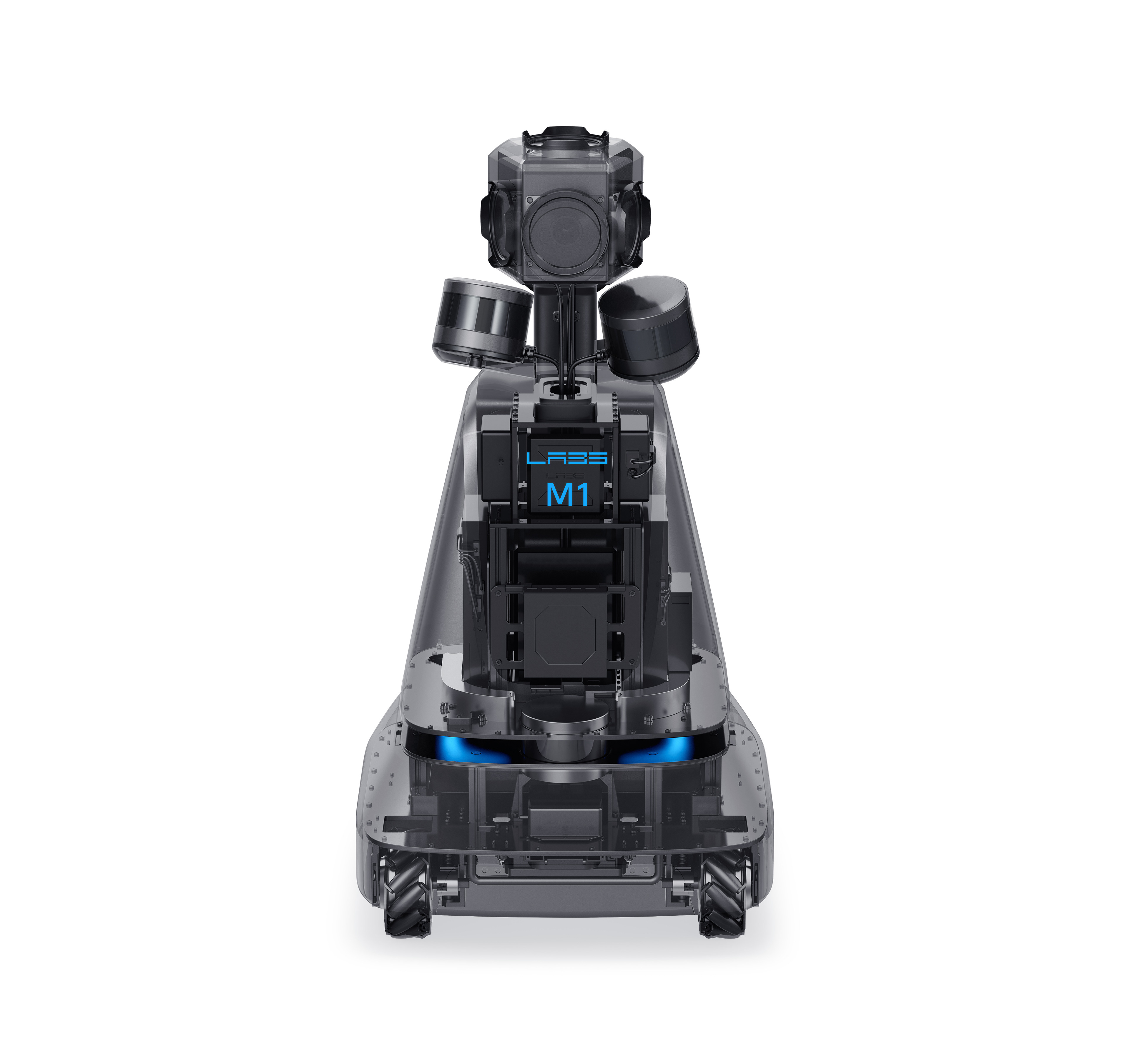 Red Dot Award: Product Design Winner, Germany​​​​​​​​​​​​​​
International Design Excellence Awards Finalist, US